In struggling Bogota, spots of hope
Updated: 2012-07-29 07:14
(The New York Times)
| | | | | | | | | |
| --- | --- | --- | --- | --- | --- | --- | --- | --- |
|   | | Print | | Mail | | Large Medium  Small | 分享按钮 | 0 |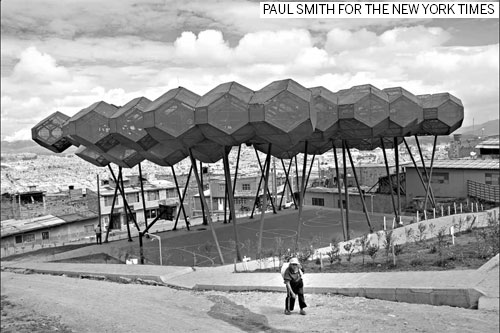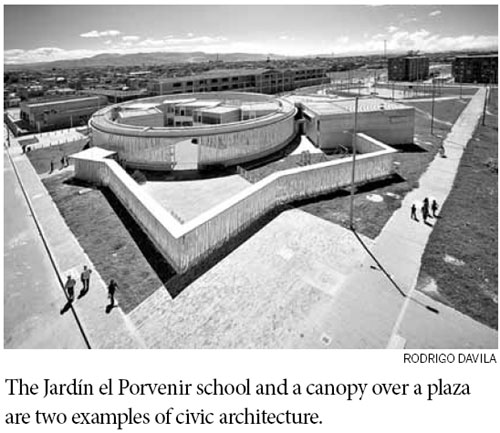 Bogota, Colombia - Less than a decade ago a pair of pioneering mayors, Antanas Mockus and Enrique Penalosa, transformed a capital notorious for drugs and terrorism. Mr. Mockus focused on a civil society, promoting civic self-esteem and a climate of workable streets and sidewalks. Mr. Penalosa, his successor, promoted public space and installed bike lanes and an extensive rapid bus system. Optimism boomed.
But the bus system has deteriorated, a victim of its own popularity but also of the failure by leaders to expand routes as promised, repair crumbling roads, relieve overcrowding and fight crime. Green-minded laws to reduce traffic and pollution, a big problem, have perversely encouraged more Bogotans to buy second cars and motorcycles.
Bogota has become a problem.
"We're Latin," Mr. Mockus explained. "The worst thing for a Latin man is to find himself raising another man's child." He meant the refusal by many Colombian politicians to adopt plans their predecessors conceived, preferring their own.
Polls show optimism has fallen to its lowest point in 15 years.

Bogota's former progress really goes back over a decade ago to architects and urban planners like Lorenzo Castro, who laid out squares, bridges, public spaces and other areas for civic improvement. A government initiative to recover parcels of the city taken over by private individuals, turning them into places for the benefit of whole communities, are equally crucial.
On a recent visit I found pockets of hope in works of public architecture, many linked to the bus lines and the bike lanes. Ultimately Bogota is a reminder that the economic and social lives of cities rise and fall depending on access to public transit, public parks, public spaces.
El Tintal Public Library, a concrete behemoth, occupies a former garbage-processing plant. Daniel Bermudez Samper, the architect, reused the truck ramps and the place where the trucks dumped their loads to create a ceremonial entry connected to new parkland, a sky-lighted reading room, and a theater.
A librarian, Mayerlyn Carolina, said thousands use the place each day: "We have workshops in literature, we show movies, we have services for the elderly. It's the community's center."
Likewise the more recent Jardin el Porvenir kindergarten, designed by Giancarlo Mazzanti, whose libraries and arenas have helped redefine Medellin.
The kindergarten, which opened three years ago, is immaculate. Indifferently constructed by the city, the 1,205-square-meter school, for 300 students, cost less than $1.2 million. The simple, angled pods are connected by ramps, balconies and stairs.
The school's layout, taking advantage of daylight and shade, with brightly painted floors, creates a mix of tranquillity, serendipity and openness. It's a laboratory for exploration and play.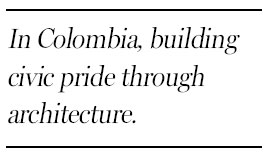 No project here succeeds without community input. Some 40 years ago, the Bosa district was a settlement of not quite 20,000. Now it has 500,000 people. Poverty is deeply entrenched.
The community center Bellavista is a vaulted, multipurpose brick structure with a garden. It offers workshops in computing, knitting and child care; there are legal services and free meals.
Maria Ariza, a security guard there, says, "These people have nothing else."
Some new public buildings in the city I found disheartening. In Bosa, city officials have been pouring money into faceless apartment blocks, remote from retail and street life. City planners and government officials need to upgrade housing and infrastructure, without undermining homegrown energy and ground-up urbanism.
That's the hope behind a 700-square-meter canopy Mr. Mazzanti designed over a concrete plaza in Cazuca, a poor and violent slum. A $614,000 project, paid mostly by an organization established by the singer Shakira, it came about after long negotiations with drug gangs that controlled the plaza, investing them in the plaza's improvement.
Now children play soccer and clean up the square every day, and there's a vegetable garden.
I met with Mr. Castro, and what he said about the Tintal library could be said of El Porvenir and Cazuca too. "People in the neighborhood live in a room with five people in a small house with three other families, but they go there and see the space, the construction, the comfort and safety," he said. "And suddenly, maybe for the first time, they feel included in society, in the city. They can dream."
The New York Times
(China Daily 07/29/2012 page12)