India government mired in giant graft scandal
Updated: 2010-11-17 07:26
By Gao Changxin, Wang Xiaotian and Lan Lan (China Daily)
NEW DELHI - One of India's biggest corruption scandals in the Congress-led government's six years in power has damaged the prime minister's image, strained ties with a key coalition ally and disrupted the passage of reform bills.
The main opposition party, which has repeatedly blocked progress in parliamentary sessions over the last year, said on Monday it would carry on blocking reform bills.
"It tainted the entire government," The Indian Express said of the scandal in an editorial on Tuesday.
"This is a crucial time ... and we cannot afford to have enormously important matters of governance held up because the ruling coalition's energies are focused on dousing the fires of impropriety and scandal."
The opposition stepped up its demand for a parliamentary probe after Raja resigned on Sunday, after a report from the government auditor said the state may have lost up to $31 billion in revenue, roughly equivalent to the defence budget, in the granting of telecoms licences in 2007-2008.
Raja is accused of selling the licences at deliberately low prices to companies, some of which were ineligible, a charge he denies. The process also violated several rules, the report said.
Swan Telecom, since then bought into by UAE's Etisalat , was given a licence despite a unit of No 2 telecoms firm Reliance Communications holding over 10 percent of equity, a violation of rules, the report said.
Several firms, which now are part of Telenor's India operations, were also given licences despite not having adequate capital, the report said.
Reliance Communications said the group did not have any shareholding in Swan when licences were given out. A spokeswoman for the Indian partner of Telenor in the consortium, Uniech , declined comment.
Opposition parties had been calling for his resignation since 2007 but analysts say the crucial support his party gave to the coalition government prevented Singh from sacking him.
The Raja case has followed other graft cases in the last month that saw two senior Congress party officials resign -- Suresh Kalmadi, chief organiser of the Delhi Commonwealth Games, and Ashok Chavan, chief minister of Maharashtra state.
PERVASIVE CORRUPTION
Even by the standards of India, where corruption is pervasive, from bribes for traffic violations to million-dollar payments to secure business contracts, the scale of the 2G scandal has shocked India and galvanised the Hindu nationalist-led opposition.
India was ranked 87th in Transparency International's 2010 ranking of nations based on the perceived level of corruption. The Hindu-nationalist Bharatiya Janata Party has threatened to block reform bills unless the government orders a parliamentary inquiry.
The government planned to push its reform agenda through the current session of parliament, including a bill to ease land acquisition for industry and mines. Perhaps mindful of 1989, Congress sacked Raja despite opposition from his regional DMK party of Tamil Nadu state.
"It may be good for the nation but it's not good for the coalition," said Amitabh Mattoo, a professor at Jawaharlal Nehru University in New Delhi. "It has weakened the trust element in the coalition. It is a signal to other coalition parties that Congress will not stand by you."
With no major parties capable of winning a majority on their own in parliament, Indian governments effectively come down to coalition-juggling. The DMK, with 18 seats, is the second biggest ally of Congress in government.
It has weakened in recent years, relying on support of other parties including Congress to hold power in Tamil Nadu. As a result, it is unlikely the DMK would pull out of the coalition, because it needs Congress as much as Congress needs it.
Prime Minister Singh may have acted quickly enough to stop more political rot. Most scandals in India soon move to the background in a country where voters assume politicians are corrupt. Almost no politicians go to jail in India.
"I do not think this will have a big impact on Congress nationally," said Amulya Ganguli, political commentator. "The DMK is on a weak wicket in Tamil Nadu, and in sacking Raja now the Congress has taken advantage of this weakness."
China Daily in Sochi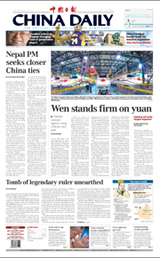 Medal Court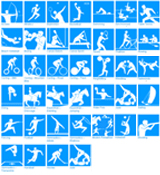 Survey
What's your expectation for Universiade?
Highly interested. I'll be there myself.
I'll watch it on TV.
I pay no attention to it.