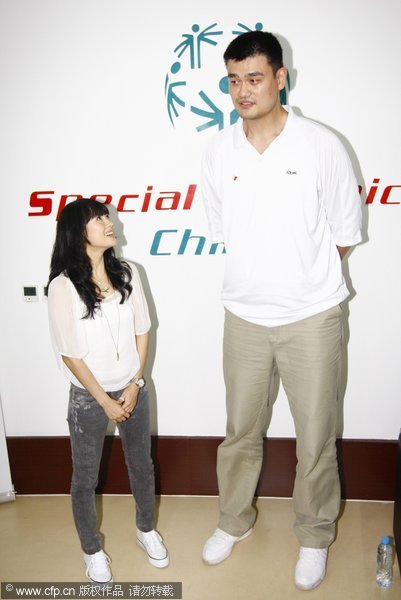 Chinese film actress Zhang Ziyi (L) and Chinese NBA star Yao Ming pose for photographs after attending a departure ceremony for the Chinese athletes of the Special Olympics at the China Administration of Sports for Person with Disabilities in Beijing, June 19, 2011. [Photo/CFP]
Yao Ming and Zhang Ziyi, Special Olympic Global Ambassadors, will travel to Athens to cheer the Chinese athletes and to promote the upcoming 13th World Special Olympic Summer Games, running from June 25 to July 4 in Athens.
The Chinese delegation, including 97 athletes and 40 coaches and workers, will compete in 11 major sports and 71 events.