HOUSTON - Houston Rockets star Yao Ming is now a father.
The 2.26-meter (7-foot-6) Yao and his wife, Ye Li, had a baby girl on Friday at a Houston hospital, team spokesman Nelson Luis said. The couple, who married in August 2007, did not announce the baby's name. She weighed 7 pounds, 6 ounces.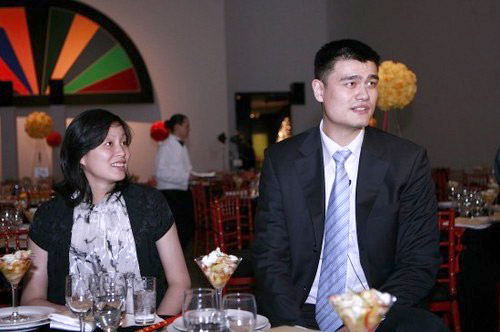 Yao Ming and his wife Ye Li. [File Photo]
"I am very excited about the arrival of our daughter," Yao said in a statement. "This is a very special moment in our lives and we thank everyone for their kindness and support."
Chinese basketball fans were eager to learn if Yao would have the baby in America or China. Yao said in March that the birth was a "private" matter.
There was no immediate comment from the Chinese Basketball Association, where Yao started his career.
Baby Yao has captured the imagination of fans in China, and most say they don't care which country claims the baby. They wonder about her potential basketball skills given the height of her father and 1.85-meter (6-2) mother, who was a center for China.