China's top driver and two-time Dakar Rally participant Xu Lang died of head trauma after an accident on Tuesday during the fifth leg of the ongoing Transoriental Rally in Russia.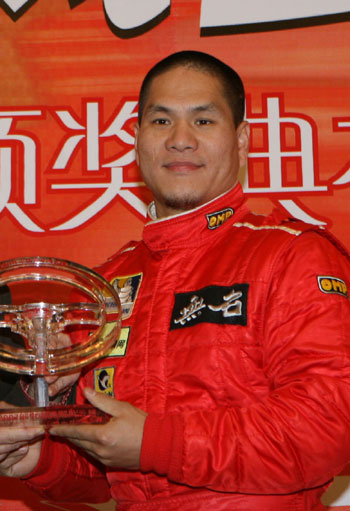 Xu Lang 
The 31-year-old Xu was hit in the face by the tow hook of a trailer trying to drag Xu's submerged off-roader out of the mud.
A medical team arrived by helicopter 26 minutes later, but Xu died in a local hospital in Orenburg, Russia, due to "a loss of cerebral substance".
Xu, a driver for the Nissan Zhengzhou Corp team, was in fifth place before the Orenburg race began, the highest rank of the four Chinese drivers competing.
"We were shocked and we are here to send our deepest regrets to Xu's family and his fans around the country," the team said in a statement. "The accident is a major loss for Chinese rally. He will be with us forever."
Xu was not wearing his helmet when the tow hook struck his face, and it is likely one of the reasons the tragedy occurred, according to Yan Jianchang, director of the Chinese Federation of Automobile Sports.
"I am very sad about the accident, but I have to say this is a lesson for us," said Yan. "It makes us understand that rally racing is the most dangerous sport in the world. To enhance the drivers' safety, awareness will be onthe top of our agenda in the future."
Known for his mental toughness, Xu was China's best rally driver. He finished 19th at the renowned Dakar Rally in 2006, the best result ever recorded by a Chinese driver in the world's most grueling rally event.
The race kicked off in St. Petersburg, Russia, on June 12 and will travel to Kazakhstan and China before reaching the destination in Beijing on June 28.