China's well-known sportscaster Huang Jianxiang formally resigned from China Central Television (CCTV), according to a sports newspaper Soccer report on Tuesday.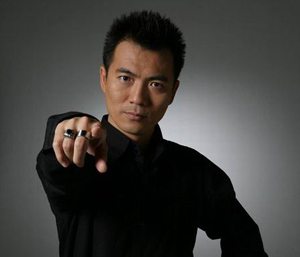 China's well-know sportscaster Huang Jianxiang.[File Photo]

CCTV confirmed Huang's resignation late Tuesday on its official website.

CCTV Sports Centre director Jiang Heping told cctv.com Huang has already finished the entire resignation procedure.

"Leaving to pursue his future is a personal choice, CCTV wouldn't make that decision for him," Jiang said, "However, it is not because of Huang's behavior during the World Cup soccer finals."

CCTV famous sportscaster Zhang Bin, also the deputy director of the CCTV sports news department of the centre, expressed regret at seeing Huang go, and said his successor has yet to be named.

Huang was dropped from the CCTV top ten sportscasters list after his outburst during the Italy/Australia match during the World Cup, leading to rumors of a feud between CCTV and Huang.

Huang's controversial comments came after Italy's Fabio Grosso went down after a challenge in the last minutes of the game, allowing Francesco Totti a penalty kick that scored and won Italy the game.

"Goal! Game over! Italy wins! Beat the Australians! " he shouted, "Italy the great! Left back the great! Happy birthday to (Paulo) Maldini! Forza Italia!"

Huang, who the next day apologized for "inappropriate comments that upset and hurt the audience," said afterwards the hoarse outburst was just "a technical mistake."

But Huang didn't think he stepped too far over the line, according to an interview he had with Xinhua News Agency.

Since the incident, Huang's famously passionate sportscasts have been notably less enthusiastic and rumors circulated about his possible dismissal.

Many Chinese football fans say they prefer his style to CCTV's traditional drab commentary that emphasizes accuracy and neutrality.

A dozen short films mocking his passionate, straight-talking commentary are now popular online and has become the Web spoofs, but Huang shrugs them off as merely "the price for being famous."

A source said Huang's new post would be as channel director of Shanghai Dragon TV, run by the Shanghai Media Group, but top officials from the group denied the rumor.

"Dragon TV hasn't made any agreements with the commentator until now", an unidentified official said to the China portal website sina.com.

Not willing to be at the center of the media spotlight once again, both Huang and CCTV are reluctant to publicly refer to the resignation, but have come to an agreement in private.