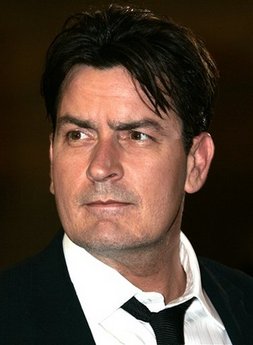 This May 21, 2006 file photo, shows actor Charlie Sheen as he arrives for the screening of the film 'Platoon,'at the 59th International film festival in Cannes, southern France.[Agencies]
PASADENA, Calif. – Charlie Sheen is back at work at "Two and a Half Men," and his producer said Saturday that the audience at the actor's first show taping since his arrest on felony and other charges was "incredibly supportive."
Sheen taped an episode of the top-rated CBS comedy on Friday. He was arrested Christmas Day in Aspen, Colo., on suspicion of domestic violence and other charges. Sheen's wife, Brooke, told police he put a knife to her throat, an accusation the actor denies. Attorneys say the couple wants to reconcile.
Sheen showed up at work Monday and rehearsals went well, said Chuck Lorre, the show's creator and executive producer. He said the incident wasn't ignored, but wouldn't say how it came up backstage. Lorre said Sheen seems to be doing as well as he can under the circumstances.
"We did a live show in front of a studio audience and it was a big success for us," Lorre said. "We just came back to work."
A day before the taping, Pitkin County Chief Deputy District Attorney Arnold Mordkin said that a Colorado judge ruled that Sheen must appear in person Feb. 8 for an Aspen hearing on suspicion of felony menacing, domestic violence and other charges.
Hanesbrands Inc., meanwhile, said it is ending its advertising campaign featuring Sheen. Company spokesman Matt Hall said the seriousness of the allegations against the 44-year-old actor made the decision necessary.
The "Two and a Half Men" production schedule was not altered because of the incident, he said.
Nina Tassler, CBS entertainment president, said the network has been "very sensitive to the fact that this is a very personal and private matter for Charlie."
CBS took the same "the show must go on" tack last fall when David Letterman admitted to affairs with staff members following an alleged extortion attempt.