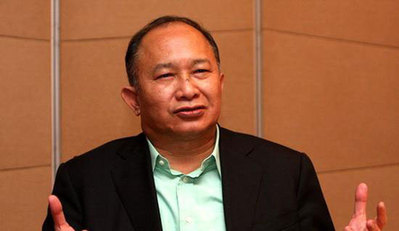 Filmmaker John Woo [File Photo: ent.sina.com.cn]
Hollywood-based Chinese director John Woo will receive a lifetime achievement award at next year's Venice International Film Festival, organizers announced on Monday.
Woo will pick up the Golden Lion for Lifetime Achievement during the 67th Venice festival, which is scheduled to run in Venice from September 1-11, 2010.
"The acknowledgment recognizes a filmmaker who in recent decades, with his revolutionary conception of staging and editing, has renewed action movies to the core," the festival's Website says.
Born in 1946 and raised in Hong Kong, Woo is the director of such Hollywood hits as "Mission: Impossible 2" and "Face/Off".
Last year, Woo returned to China with the ancient war epic "Red Cliff", released in two segments. The first installment opened in Chinese theaters in July 2008 and took only one month to set a new box-office record for domestic films.
Woo is currently working on a new Chinese-language action movie called "Jianyu Jianghu" or literally, "the rain of swords in the martial-arts world," starring Michelle Yeoh, Jung Woo-Sung and Wang Xueqi.