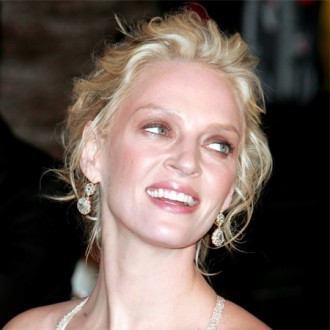 Uma Thurman ended her engagement because her ex-fiance was too controlling.
The 'Kill Bill' actress reportedly split from French financier Arpad Busson because she was tired of him trying to take over her life and telling her what to do.
A friend of the actresses told the New York Daily News newspaper: "It seemed like he always wanted to run the show."
The relationship allegedly turned sour when the 47-year-old businessman decided he wanted to make drastic changes to Uma's lavish homes without even consulting her.
The friend explained: "He wanted to bring in his own chef and his own security. He'd talk about redesigning her house in the city and knocking down buildings at her place upstate."
It had been reported that the couple ended their year-long engagement almost two months ago after a row about money.
Uma - who has 11-year-old daughter Maya and seven-year-old son Levon with ex-husband Ethan Hawke, and was also previously married to actor Gary Oldman - recently admitted she wasn't ready to marry again.
She said: "I'm happily engaged but we haven't set a wedding up. I'm not in a rush to do anything."