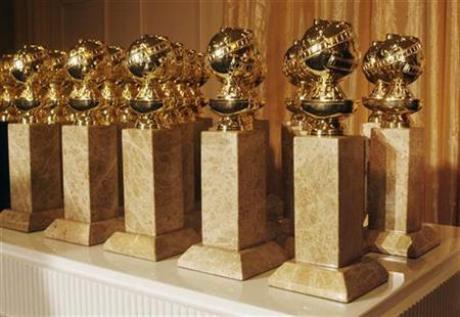 LOS ANGELES - Before dawn even cracks Tuesday, the Hollywood Foreign Press Assn. will have announced its Golden Globe contenders for the best films of the year, and Academy Award prognosticators will be looking for harbingers of the Oscar nominations, which won't be announced until February 2.
The big question this awards season is how the Academy of Motion Picture Arts and Sciences' decision to double its best-picture category to 10 nominees will play out. Will the Academy voters make room for crowd-pleasers, or will they reach even further down into the realm of critically approved specialty fare?
So, amid the first rush of Globes fanfare, it will be tempting to look at their five nominees for best drama and five for best comedy/musical and declare them the likely front-runners to become the Academy Ten.
But don't go there.
For even though the HFPA places 10 bets in its two best picture categories, it hasn't done all that convincing a job in years past of predicting the Academy's five best picture nominees. Why should its record improve now that the Academy has upped its ante?
Consider: During the past 10 years, the 10 (and sometimes more) Globe best picture nominees included all five of the Academy's best picture nominees only 50% of the time.
And some years, not only did the Globes not go 10-for-5, their predictive value was problematic. Out of the class of 1999 and 2005, the Globes nominated only two films each year that were included in the Academy's top five. And while the Globes almost always do manage to include the movie that goes on to win the best picture Oscar, 2005 was particularly infamous since the HFPA failed to nominate "Crash," which went on to take the top Oscar.
Statistically, the Globes' 10-picture advantage hasn't helped it in foreshadowing the Academy's choice all that much. During the past decade, the Globes nominated 104 movies for best picture -- it tossed extra nominations into its best drama pot in 2000, 2004 and 2007 -- but out of those, only 40 went on to get an Oscar best picture benediction.
In part, the disparity reflects idiosyncrasies in the Globes' own methods. By creating two categories -- one for dramas and one for comedies, sometimes arbitrarily defined -- it boosts the prospects of comedies that, at least under the Academy's former, five-nominee system, were never going to win Oscar's favors.
The Globes also segregate foreign-language movies and don't consider them as best movie contenders. That meant, for example, that Clint Eastwood's "Letters From Iwo Jima" was considered a foreign film by the HFPA -- which rewarded it with a foreign language prize -- but it was not included among the organization's best drama choices. The film, however, earned a best picture Oscar nomination.
Similarly, since instituting a best animated feature category in 2006, the Globes haven't included animated films in its comedy or music category. So this year, "Up" and "Fantastic Mr. Fox" won't be showing up in the Globes best comedy/musical list, even though they have a theoretical shot of making it into the Academy 10, since the Academy allows a movie to compete for both animated film and best picture.
A final factor: The Academy doesn't mail out its own nominations ballots until December 28, nearly two weeks from now, and they are not due back until January 23, which is more than five weeks off.
That allows a lot of time for individual movies to build a constituency -- or to play out their welcome. The Globes may set the table, but as far as Oscar is concerned, the guest list will almost certainly remain in flux.