In July 1971, Radiotelevisione Italiana made a request to the Ministry of Foreign Affairs of China to shoot a documentary film in China, with Antonioni as the director. About 10 months later the request was granted and seven days after this, on May 13, 1972, Antonioni arrived in China with his crew.
In the following five weeks he shot footage in Beijing, Shanghai, Nanjing and Suzhou in Jiangsu province, and Linxian county (today's Linzhou) in Henan province - an itinerary set by the Chinese government.
"In seeking out the face of this new society I followed my natural tendency to concentrate on individuals, and to show the new man, rather than the political and social structures which the Chinese revolution created. These five weeks permitted only a quick glance: As a voyager I saw things with a voyager's eye," Antonioni was quoted as saying after the trip.
Chen Donglin, a researcher with the Institute of Contemporary China Studies, says Jiang Qing, Mao Zedong's wife and in power at that time, was unhappy with the film. Antonioni became a target in the then ongoing "Criticize Lin (Biao), Criticize Confucius Campaign".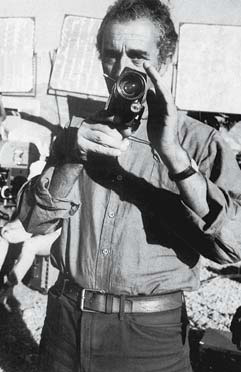 Italian film director Michelangelo Antonioni called himself a voyager who recorded what a voyager saw, for his 1972 documentary.
Starting with the People's Daily editorial, the movement to denounce Chung Kuo lasted nearly a year, though the majority of Chinese never saw the film. A 200-page critique of Chung Kuo was published in 1974.
Chinese diplomats in Italy who were involved in preparatory work for Antonioni's trip to China were recalled, including Luo and the then ambassador Shen Ping. For months they were forced to attend a study group, denounce the film and write self-criticisms.
Antonioni's shots of the Yangtze River bridge in Nanjing, for example, were criticized for making "this magnificent modern bridge appear crooked and tottering".
Antonioni was aware of the attacks and a number of foreign governments were pressed not to screen the film. In response, he said: "The vulgar language of their accusations really hurts me".
"If I had a chance to see Antonioni again, I would have said sorry to him," says Luo. "He was wrongly attacked by people who had political aims."
In November 2004, an academic retrospective of Antonioni at the Beijing Film Academy publicly screened Chung Kuo in China for the first time, 32 years after the film was made. A few years previously the film could be seen on the Internet, with Chinese subtitles translated by volunteers. The DVD was only officially released in Italy in November 2007, four months after Antonioni passed away.