Changchun International Convention & Exhibition Center
Brief Introduction
The Exhibition Center, at 100 Huizhan Ave, in Changchun, the capital of Jilin province, has a unique architectural style with thoroughly modern functional facilities and has become a landmark of contemporary design in the city. It covers 640,000 square meters and holds eight exhibition halls each with a different design style and can hold nearly 3,000 international standard booths. It also has a square outside that covers 6,000 sq m and a 15,500-sq-m outdoor exhibition area, as well as 1,000 parking lots.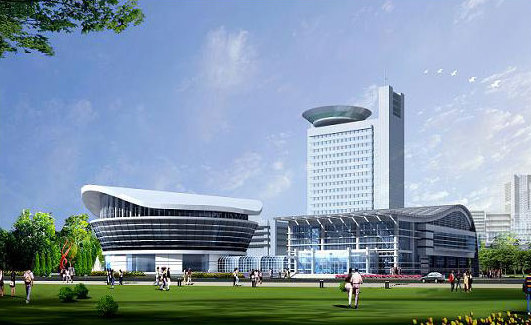 Changchun International Convention & Exhibition Center [Provided to neasiaexpo.org.cn]
Pavilions
Layout
The Changchun International Convention & Exhibition Center offers 2,679 standard international indoor booths, each specially crafted, in 62,400 square meters for display of branded, new-technology, top-end commodities from China and abroad. The booths are also ideal for presenting multi-media materials on regional and company policies, investment opportunities and projects.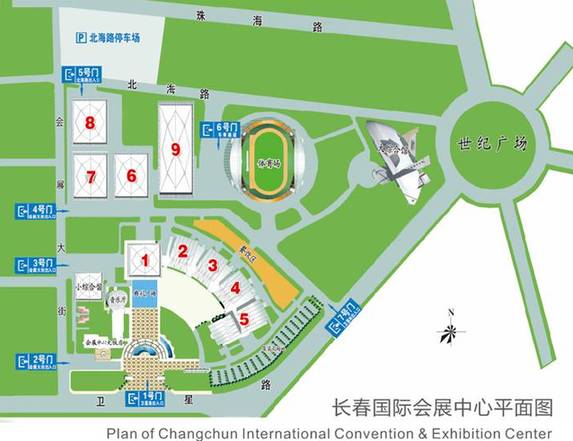 [Provided to neasiaexpo.org.cn]
Halls:
No 9: The Pavilion of Intelligent Manufacturing. The content of the exhibition covers robotics and intelligent equipment, smart transportation, AI, VR, 3D printing, smart logistics, smart furniture, new IT and Internet plus manufacturing.
No 1: The Pavilion of Financial Innovation. This is intended to be a platform for corporate financing and industrial promotion, financial products and derivatives.
No 2: Pavilion of Hong Kong Commodities. This display is specially designed for featured goods from Hong Kong, such as high-tech electronic products, creative design work, household items, luxuries, and cosmetics.
No 3 & 4: Pavilions for Taiwan Commodities. These showcase featured goods from Taiwan, especially smart products, foodstuffs, electronic products, light industrial products and creative cultural design work.
No 5: Pavilion for International Commodities. This contains several exhibition areas for countries from Southeast and Northeast Asia, where they can show their technological products, electronic products, textiles, foodstuffs, medicines, health care products, and special cultural products.
No 6: Pavilion for Opening Up and Cooperation. This area is designed to showcase the achievements of development zones, cities and municipalities, key industries and foreign investment projects in Jilin province.
No 7: Pavilion of Foods and Pharmaceuticals. Visitors to this pavilion will see featured top quality commodities including beverages, food processing and packaging equipment, medical equipment, health products and pharmaceuticals from China and the world at large.
No 8: Pavilion for the Culture and Tourism Industry. This pavilion displays cultural industries, tourist commodities, and resources for traveling in China and abroad.