ICBC extends its service boundaries with JD Finance
Updated : 2017-11-27
( chinadaily.com.cn )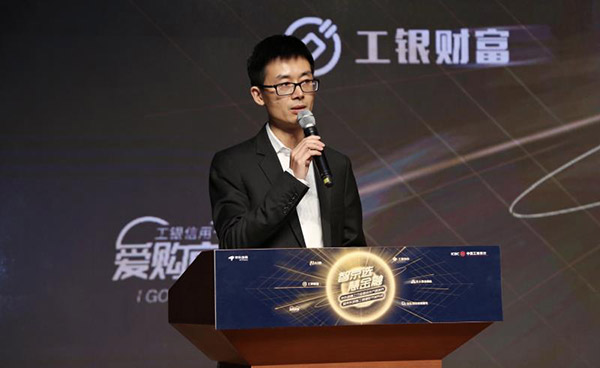 Chen Shengqiang, CEO of JD Finance, made a speech at the headquarters of JD.com in Beijing on Nov 27, 2017. [Photo provided to chinadaily.com.cn]
Industrial and Commercial Bank of China, the country's largest bank, has "enlarged" its brick-and-mortar outlet network in cooperation with fintech company JD Finance.
Via the "ICBC Xiaobai digital bank", which is embedded on JD Finance's app, those who need a certificate of deposit could apply directly and wait for this file to be delivered by a JD courier. In the past, anyone who needed such a document had to go to a brick-and-mortar branch of a bank.
Li Yunze, vice-governor of ICBC, said the bank has been cooperating with external institutions to help its service match user scenarios seamlessly.
The ICBC Xiaobai digital bank, launched Monday by ICBC and JD Finance, is the first fruit of a strategic cooperation between them which started June 16.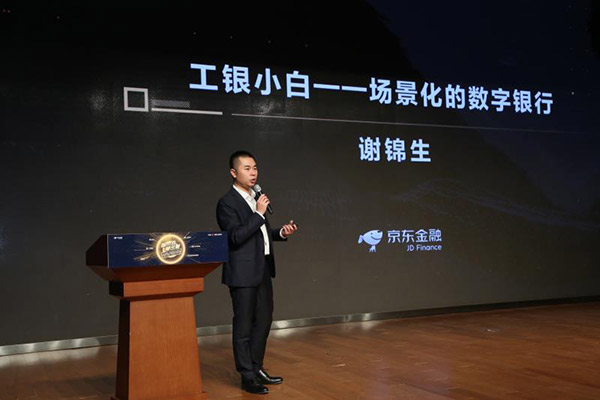 Xie Jinsheng, vice-president of JD Finance, made a speech at the headquarters of JD.com in Beijing on Nov 27, 2017. [Photo provided to chinadaily.com.cn]
Xie Jinsheng, vice-president of JD Finance, said this cooperation has by now involved 12 departments of ICBC, nine departments of JD.com and JD Finance, 32 systems and 125 interfaces.
"We have proved fintech could create key value for banks, which in nature means 'creating boundless finance,'" said Chen Shengqiang, CEO of JD Finance.
He added that "boundless finance" referred to the endless future of service scope, rather than finance that goes outside the frame of regulations.