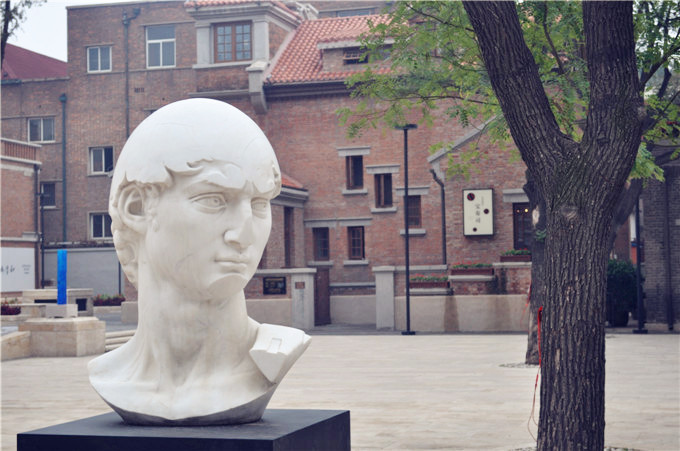 The Wu Da Dao area appears in every Tianjin guidebook as a historic site famous for its western style villas preserved from the early 20th century. However, in recent years since the area has become a tourism draw card, it has only been available for visitors to tour and appreciate from a distance. To be honest, it can be a little boring sometimes because you cannot really get a feel for these buildings simply by looking at them through locked gates.
Recently, some parts of the area have become living and breathing buildings again. The Tianjin Historical Architecture Restoration and Development Co. Ltd has initiated a project to make better use of these buildings by giving them more functionality. Xiannong Courtyard and Min Yuan Xin Li are two projects of this kind. The outward history of the buildings is still there but now they have come to life as places where you can walk in to dine, shop or have a drink or two.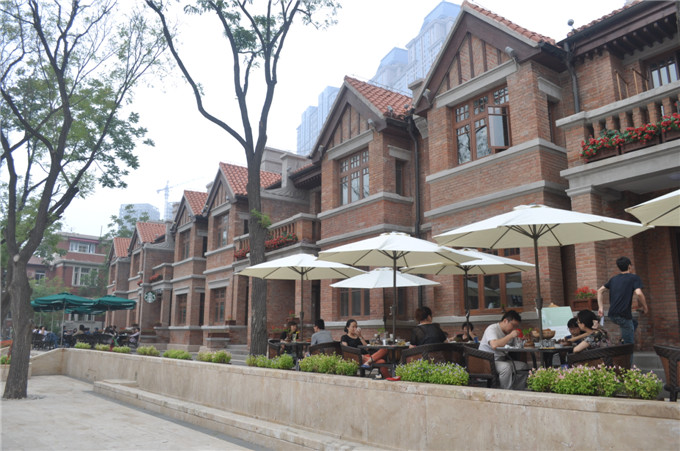 Xiannong Culture and Business Area
Located at the intersection of Luo Yang Dao and He Bei Lu, the Xiannong Courtyard was constructed in 1925 by the Tientsin Land Investment Co. Ltd. With an area of 5,355 square meters the courtyard was originally used as a dormitory for high-ranking managers of the company. The courtyard was composed of rows of townhouses separated by lanes. Each building had two levels, a basement with a separate front garden and a backyard. They were typical houses for middle-class residents at the time and have been well-preserved over the past 88 years. Besides catering for the employees of Tientsin Land Investment, there were some other well-known residents, including banker Tan Lisun and medical scientist Wu Qingyuan.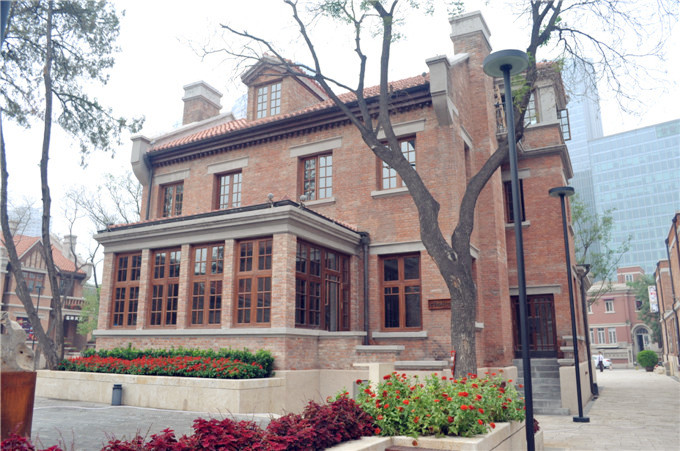 After seven years of reconstruction, the old residential area has not yet completely transformed the Tianjin Xiannong Culture and Business Area. Phase One of the project is the Xiannong Courtyard and The Meng's House, which are both historic buildings. Currently, there are six high-end restaurants setting up shop as part of this project, including the Igosso Italian Restaurant, In&Out Lijiang Themed Restaurant and Starbucks. As well as these, some cultural and creative businesses will also be opening in this area. The plan is it will become a comprehensive community integrating dining, recreation, shopping and exhibition space.
The central square is a perfect venue for any outdoor event. So far, Starbucks has opened an al fresco area where you can enjoy the outdoors and the gentle breeze on a nice day. I'm also looking forward to being there when winter comes. On a bright afternoon, there will be nothing more relaxing than sitting outside and enjoying the warm sunshine.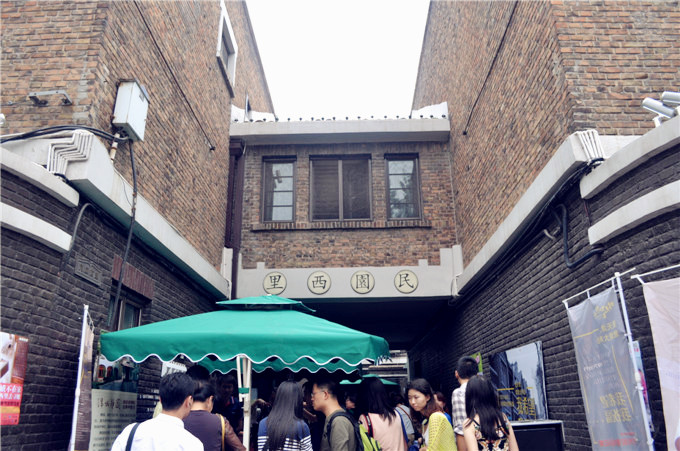 Min Yuan Xi Li
Min Yuan Terrace Cultural Creative Block is located at No. 29 to 39 Changde Road. It was designed by Shen Liyuan, a famous modern architect and was built in 1939 by the Ji'an Company, a well-known Tianjin real estate company at that time. The property was generally rented by middle-level or senior staff and some local intellectuals. Min Yuan Terrace is composed of two connected English style small buildings along a lane way and is divided into 17 gates. Each gate forms a yard and is connected to the whole complex. Initially, senior staff of major Tianjin industrial companies resided there. Professor Zhao Yicheng, the founder of China's neurosurgery program has also lived here. Now the precinct is under the protection of Tianjin's historical architecture society.
Despite the changes, the whole facade and some of the detailed and original features of the buildings were preserved. The building's structure had hidden problems because residents over the years had made their own modifications. These, combined with earthquake damage in the 1970s, meant the existing facilities could not safely meet the basic living needs of the residents. In 2006, the Tianjin Historical Architecture Restoration and Development Co., Ltd. restored and reinvigorated the Min Yuan Terrace. Today, the block is not only stocked with Western style cafes and wine bars but it has Chinese and Western style family hotels. It also has the Ligaloes Art Museum which celebrates Chinese classical culture. There are various buildings of profound historical and cultural significance which are now no longer closed to the public but have become functional and vibrant spaces which everyone can utilize and enjoy.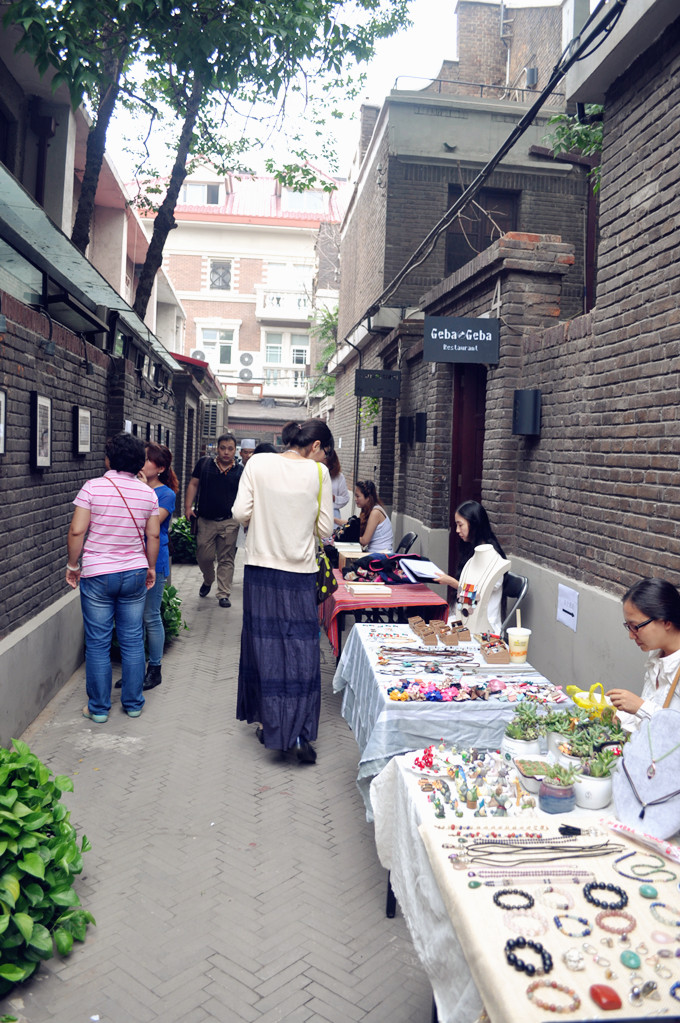 Every weekend, there is a fair with booths selling all kinds of creative and handmade products. The fair has attracted many young artists who love to create innovative and personalized products. Other interesting activities are also held from time to time. These include lectures on the arts, concerts, shows and games.