The first China (International) Ru Porcelain Cultural Festival opened on Sept 23 in Ruzhou, Henan province.
Officials from various government departments, porcelain experts, hundreds of distinguished guests and thousands of Ruzhou residents attended the opening ceremony. Many famous artists were also invited to perform for the occasion.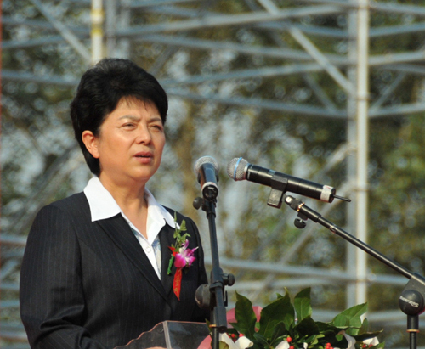 Kong Yufang, member of the Standing Committee and minister of the Publicity Department of Henan province, delivers a speech at the porcelain cultural festival.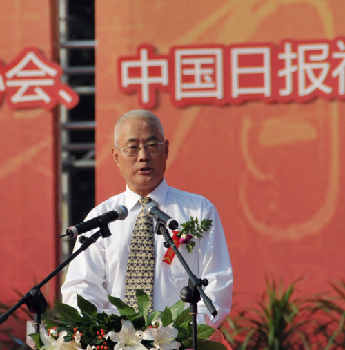 He Tianxiong, president of the China Ceramic Industry Association, delivers a speech at the cultural festival.
The festival will last until Sept 26. Activities will include: the Appreciation of Private Porcelain Collections, Exhibition of 18 Official Ru Porcelain Replicas and Masterpieces from Contemporary Artists, the Sixth "Ru Porcelain Cup" Calligraphy and Painting Match, the Firing Craftsmanship Competition, and Business Investment Summit.
The China Porcelain Inheritance and Development Summit and China Ru Porcelain Firing Technique Seminar also are part of the festival.
Ru Porcelain was the top porcelain in the Song Dynasty (960-1279), and specially made for royal families. Fewer than 100 pieces still exist, and most are in museums.
A piece called "Yulan Vase" was auctioned for 160 million yuan in April 2006, marking a new high point in the history of China's antique auctions.