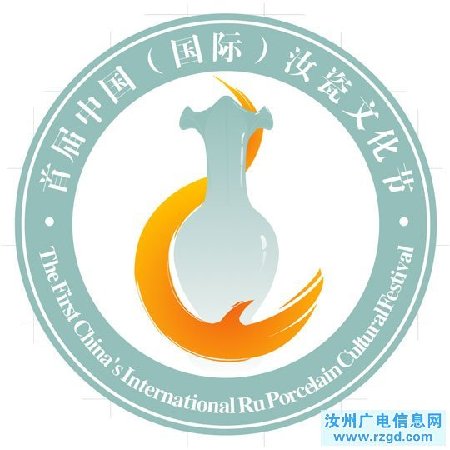 The souvenir and emblem for the first China (International) Ru Porcelain Festival were released by the Ru Porcelain Festival Organization Committee.
The committee organized the design search campaign, collecting more than 40 emblem designs and 90 souvenirs and finally elected six nominees, from which one winner was selected after two rounds of assessment.
The winning emblem, designed by Mr. Shang Jinqi, resembles the shape of the Lotus Leaf Vase. The vase is a widely known Ru porcelain artwork and is also one of the elements of the host city Ruzhou's city emblem. The strand of fire circling the vase in the shape of a phoenix head implies that Ru porcelain held the dominant position among the five famous porcelain styles of the Song Dynasty (960-1279BC). Meanwhile, the fire resembles the first letter of the word "world," representing the festival's role in promoting international cultural communication.