"I expect to watch and photograph those people who plug along," said Jiang Lingda, a freelance photographer living in Shanghai.
Jiang was born in 1981 in Wenzhou of southeast China's Zhejiang province. He focuses on landscape and documentary photos and provides them for photo libraries such as Image China, Photo Time and China Visual. He started photography in 2001 and got his master's degree in law from East China Normal University in 2007.
Ordinary life is the essence of documentary photography. Bearing this idea in mind, Jiang recorded ordinary laborers and their work over a span of nine years. He thinks that this is just a starting point, and that he's far from reaching the end of the project.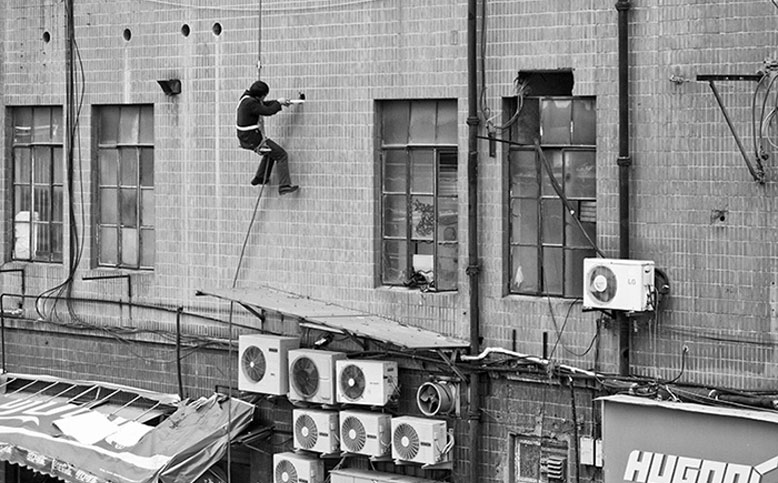 A worker drills a hole on the outside wall of a building for installing an air conditioner. [Photo/Jiang Lingda]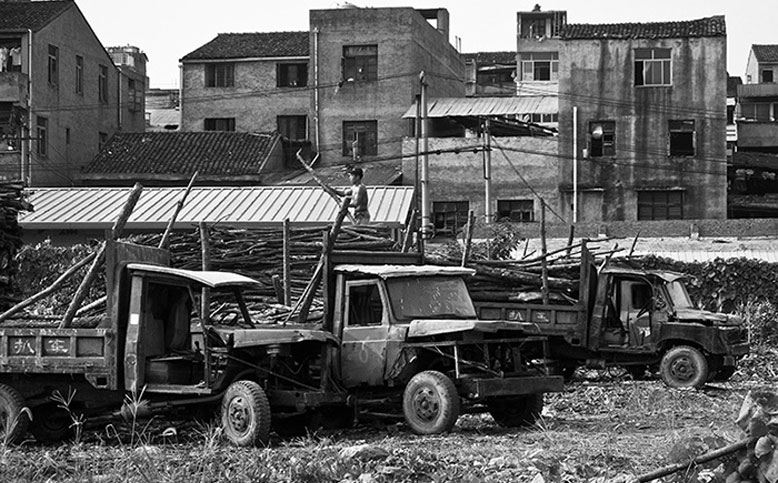 A dealporter hauls logs. [Photo/Jiang Lingda]