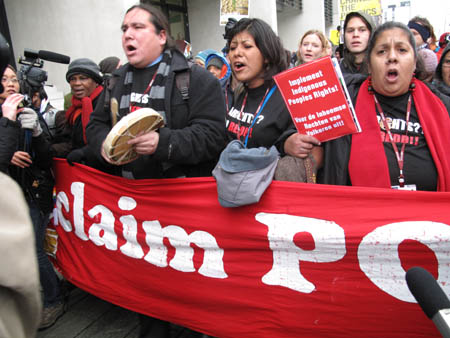 Hundreds of protesters marched outside of the Copenhagen climate conference center where delegates were discussing a global climate pact. The group of protesters is joined by a another team of protesters who marched from Taarnby, a suburb of Copenhagen a few kilometers from the Bella Center, to the conference facility.
A spokesman said they planned to break through a police cordon. Climate Justice Action, which organized the march, said 1,000 people were expected to take part.
The protest is to complain against the "exclusionary tactics" of the negotiators, which blocked most of the NGO members out side conference center as 119 world leaders landed in Copenhagen to join in the meeting.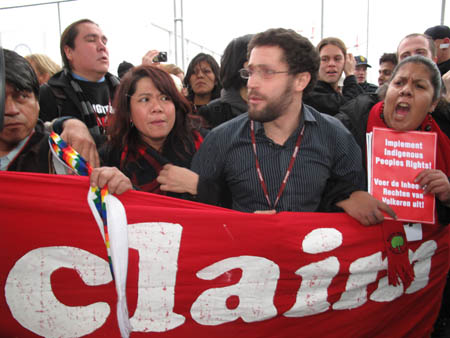 Hundreds of protesters marched outside of the Copenhagen climate conference center where delegates were discussing a global climate pact. The group of protesters is joined by a another team of protesters who marched from Taarnby, a suburb of Copenhagen a few kilometers from the Bella Center, to the conference facility. [chinadaily.com.cn/Si Tingting]