HONG KONG _ Reflecting on the Beijing Olympics and Beijing Paralympics ceremonies he designed, Chinese director Zhang Yimou says their sheer scale eclipsed any movie he worked on.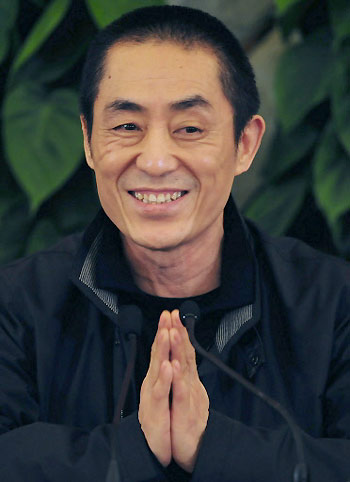 This file photo taken on March 12, 2008 shows China's top film director Zhang Yimou taking questions during a press conference in Beijing. [Agencies]
"I had never needed so many people and gone into so much trouble when I made any of my films," Zhang was quoted as saying by China's state-run Xinhua News Agency in a report late Wednesday.
Zhang made his comments before the closing ceremony of the Beijing Paralympics late Wednesday, Xinhua said. The Beijing Olympics were held August 8-24.
"The ceremonies are grand cultural events, which entail a daunting amount of coordination. It's been a lot of working with other artists, technicians and officials. It is a time- and energy-consuming job, yet a rare and rewarding experience," Zhang said.
More than 40,000 people took part in the opening and closing ceremonies of the Olympics and Paralympics and the shows involved thousands of costumes, Xinhua said.
Each makeup artist had to work on 180 performers within hours, it said.
Zhang, who directed such films as "Raise the Red Lantern" and "To Live," said coming up with original ideas for the four shows was tough.
"People want to see something they have never seen before, so it has been extremely difficult for us to be creative," Zhang was quoted as saying.
The highlights of the Beijing Olympics opening ceremony included retired Chinese gymnast Li Ning soaring through the air carried by wires to light the Olympic cauldron. Hundreds of drummers beat rhythms with their hands and acrobats floated around a translucent globe that emerged from the stadium floor.
Zhang did not reveal his next movie project.
The director has not a made a movie since his 2006 Chinese historical epic "Curse of the Golden Flower."