Author:

Lucky Pan
The Pingyao ancient town is a typical example of a Ming and Qing Dynasty (13680-1911) Chinese town. Also, the town provides a complete overview of the cultural, social and religious development of Chinese history.
The ancient town is enclosed by a 6000-meter-long ancient wall in the shape of a square. Inside the town there are many ancient buildings, folk houses with a long history. Now some of them have been converted into restaurants, bars or hotels.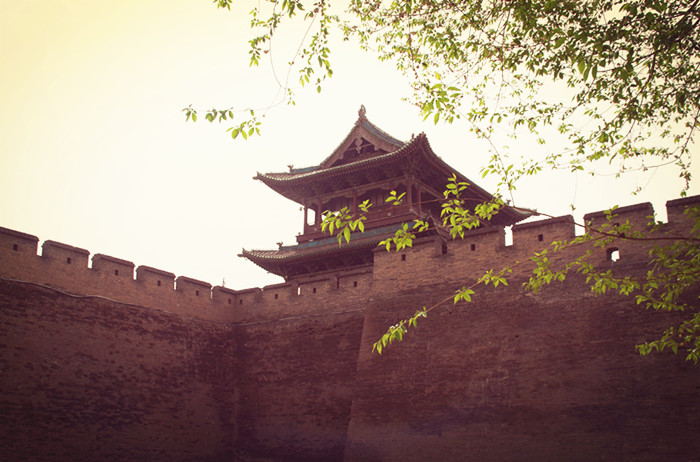 The city walls of Pingyao are the major historical site of the city and were used as military fortifications. The city wall remained exceptionally intact, marking the town among the top four ancient towns in China. The 3,000 magnificent battlements on the top of the city wall represent the 3,000 disciples of Confucius. [Photo / Lucky Pan]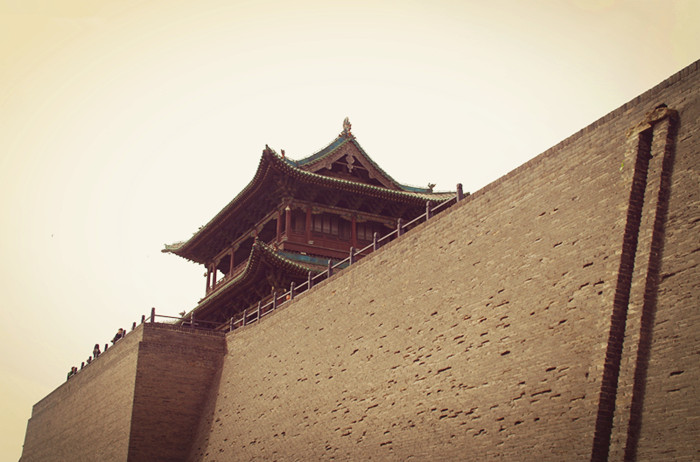 The view of the city wall of Pingyao ancient town. [Photo / Lucky Pan]
Shanxi merchants, dubbed as "jin shang", the first group of businessmen in China, were active from the Spring and Autumn Period (770-476 BC) and reached their peak during the Ming and Qing dynasties (1368-1911). They dominated commercial circles for 500 years and symbolize traditional Chinese business culture.
Shanxi merchants were influenced deeply by Confucian values and fostered "Jin merchant spirit", including a spirit of entrepreneurship, professional ethics and community spirit. They were very aware of the soul, and took it into account in their management styles.
Rishengchang Draft Bank is China's first bank-like organization. The bank was started in the reign of the Emperor Daoguang in Qing Dynasty (1644-1911) and kept running for over 100 years. The bank was the first and largest draft bank operating a remittance business in China and its branches had spread across 35 Chinese cities. It is a pioneer of China's banking history, and it almost controlled China's entire economy in the 1900s.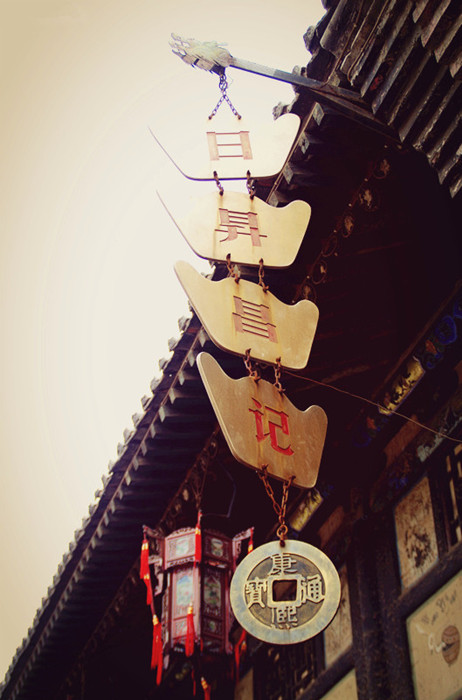 A banner of Rishengchang Draft Bank. As early as 1824, the bank started by Mr. Lei Lutai began its banking business. The bank represents the culture of ancient Shanxi merchants. [Photo / Lucky Pan]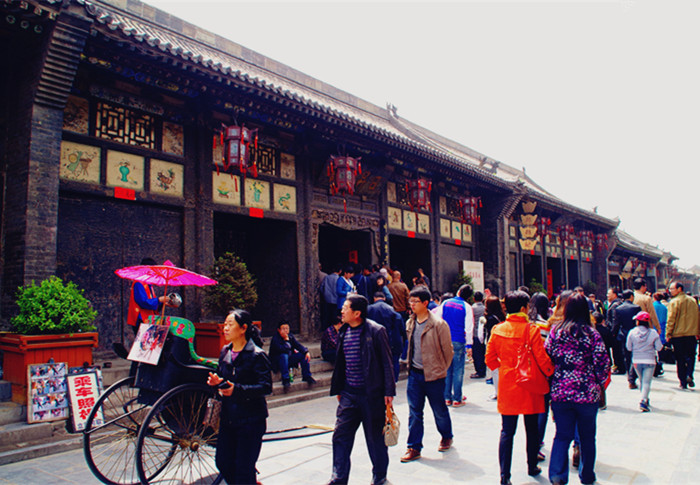 Visitors pass by the Rishengchang Draft Bank. [Photo / Lucky Pan]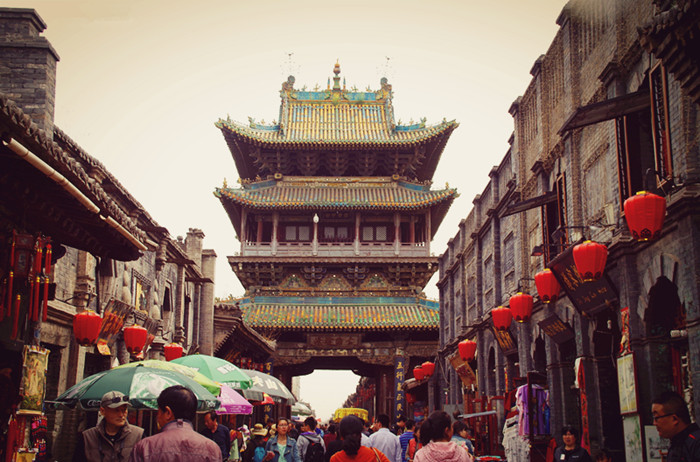 The picture shows the ancient commercial streets of Pingyao ancient town. This three-storey Market Tower is at the crossroads of the commercial streets. The streets in this ancient town are broad and very well planned. Walking along the ancient streets, you seem to have landed in a world beyond the present one. [Photo / Lucky Pan]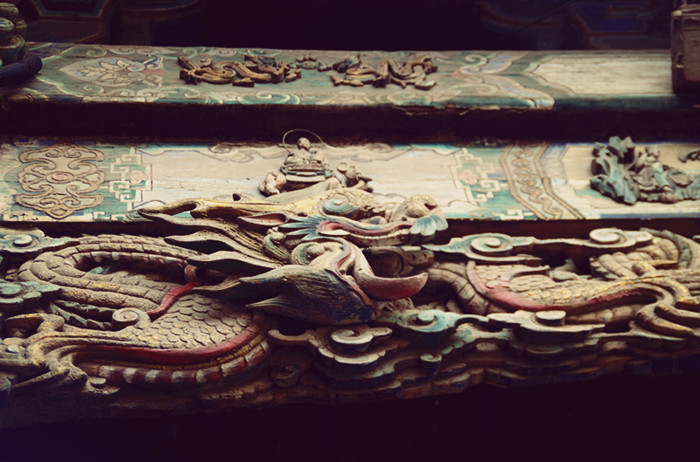 A delicate sculpture hangs on the roof. [Photo / Lucky Pan]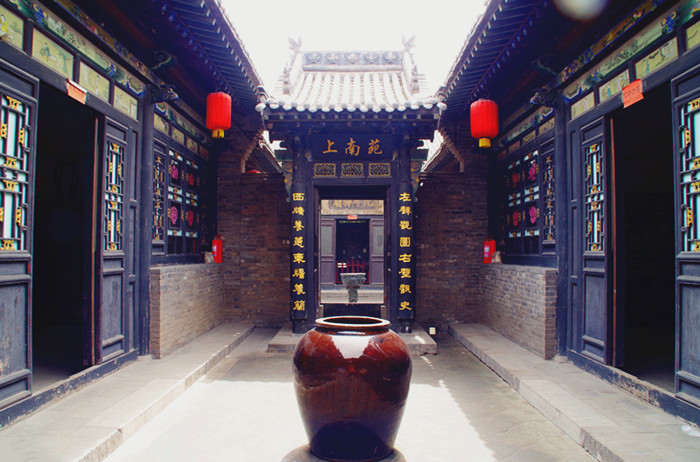 A typical Han house of the Ming and Qing dynasties (1368-1911). [Photo / Lucky Pan]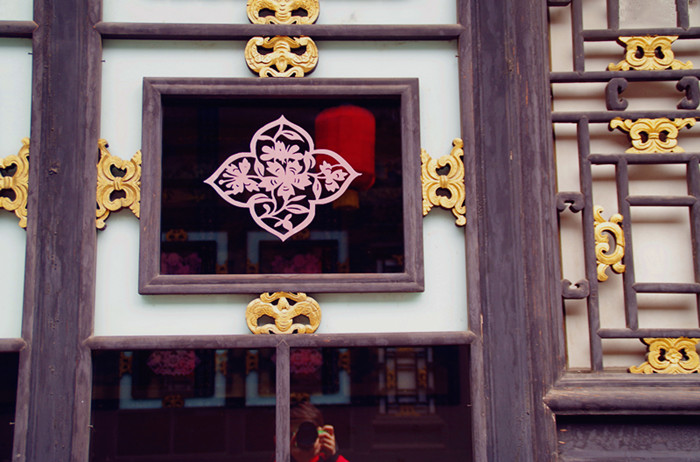 An elegant window. [Photo / Lucky Pan]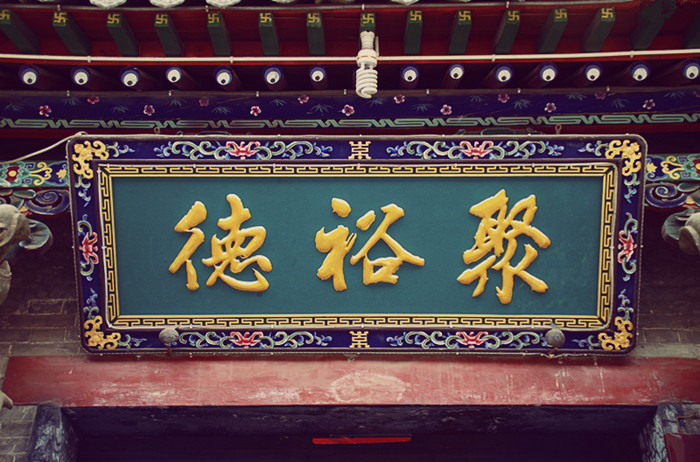 A sign, bearing the Chinese characters "juyude", hangs on the roof. [Photo / Lucky Pan]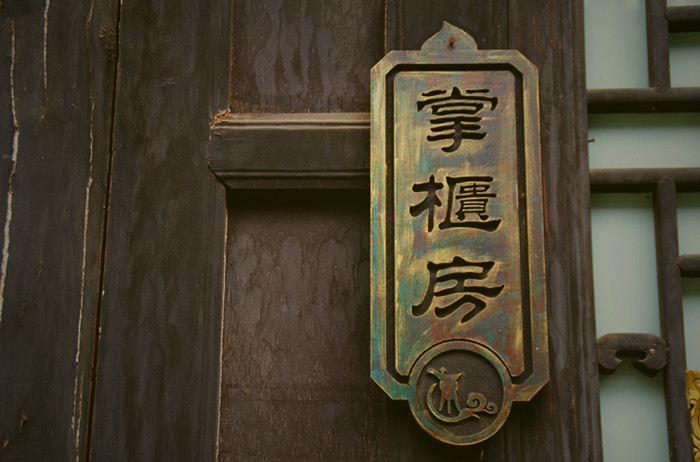 A sign bearing the Chinese characters "zhangguifang" hangs on a wooden door. It means the room belongs to a shopkeeper. [Photo / Lucky Pan]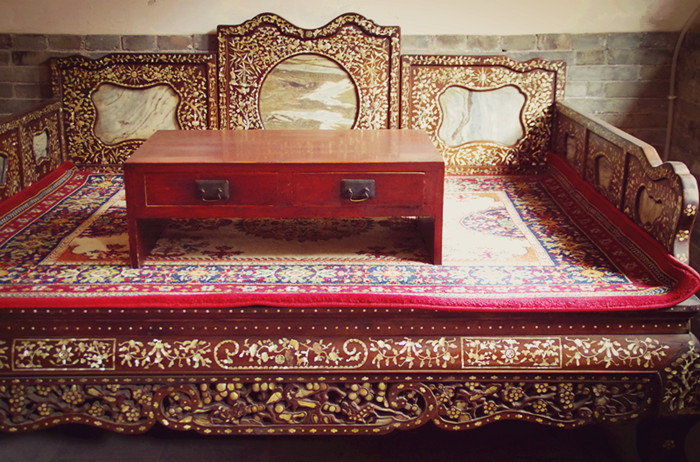 The furnishings of an ancient house. [Photo / Lucky Pan]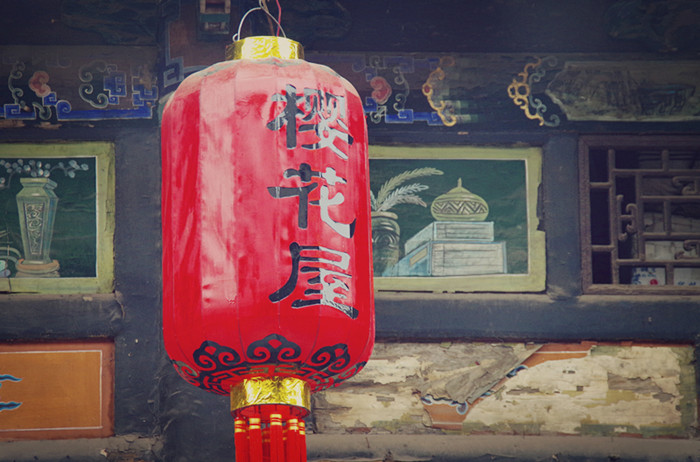 A red lantern hangs in front of a house. [Photo / Lucky Pan]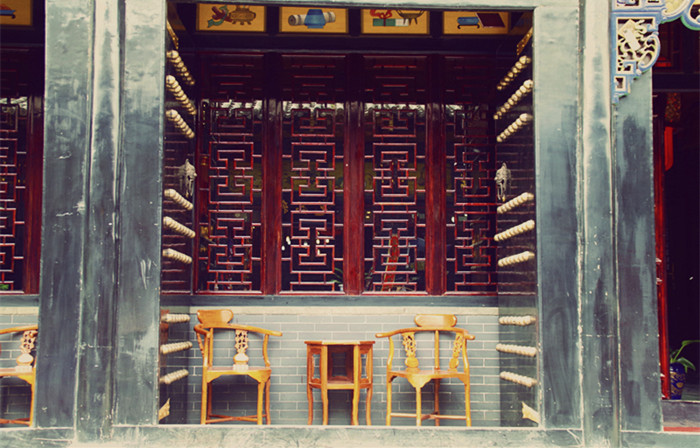 The typical furniture of the Ming and Qing Dynasties (1368-1911). [Photo / Lucky Pan]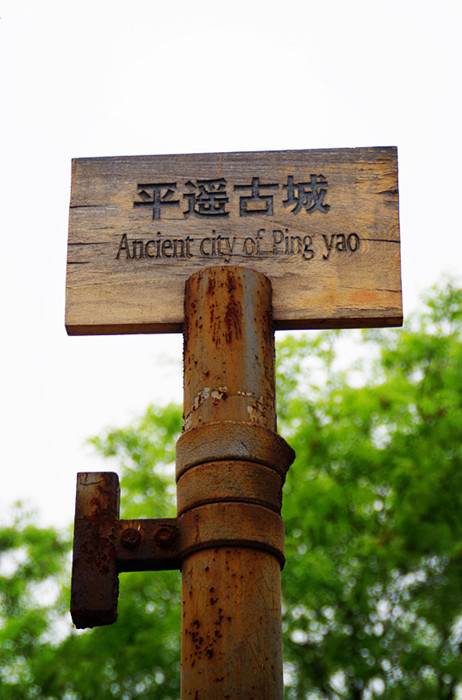 A sign with the Chinese characters "Pingyaogucheng" meaning Pingyao ancient town. [Photo / Lucky Pan]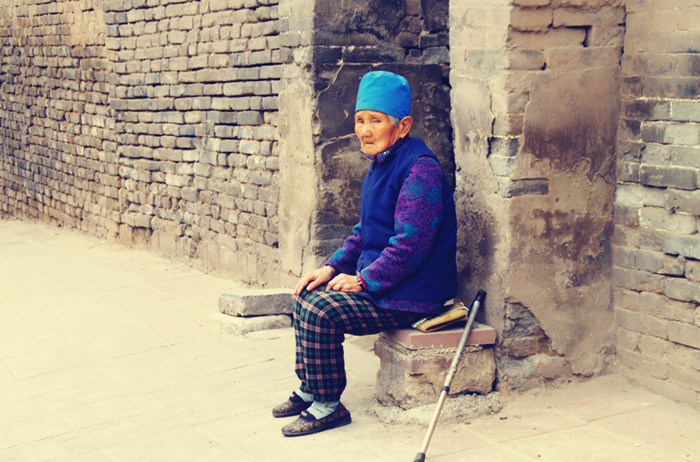 A local person sits beside a house. [Photo / Lucky Pan]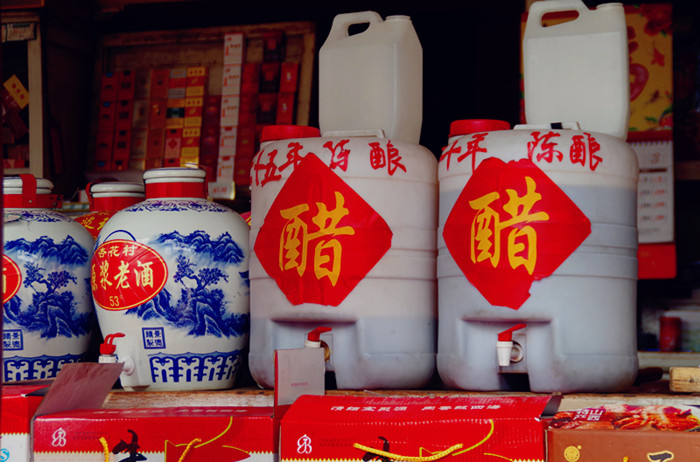 The most famous vinegar in China comes from Shanxi province. The photo shows Shanxi vinegar and alcohol in Pingyao ancient city. [Photo / Lucky Pan]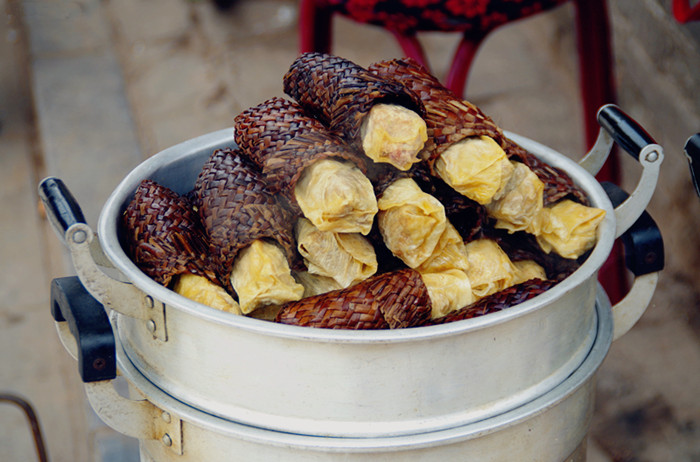 A local snack of Pingyao city. [Photo / Lucky Pan]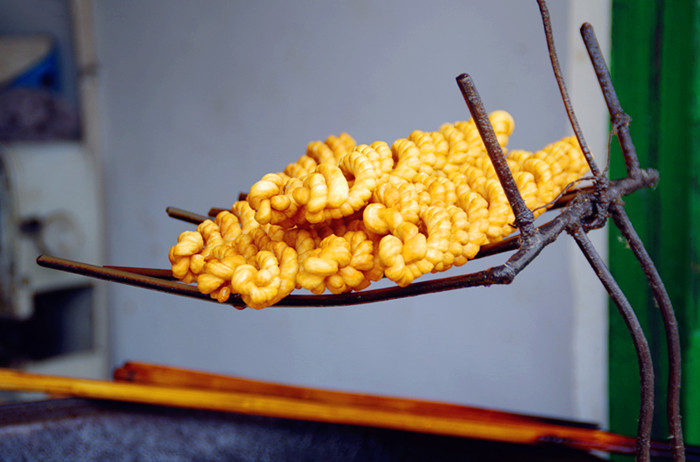 Mahua, a kind of fried noodle, is another common snack in China. [Photo / Lucky Pan]