(August 5, 2008)
As the Olympic Games are getting nearer, many foreign journalists have arrived in Beijing, and the issue of the air quality and the environmental protection has become the most raised question and one of the hot topics in private. Some time ago, it was reported that some foreign athletes had withdrawn from the Olympics over the fear of the air pollution and there was a rumor that US delegation would attend Olympics wearing masks.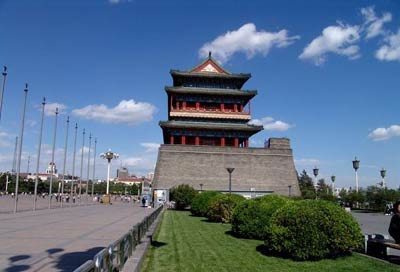 However, Beijing is not the first Olympic host to be questioned about air quality. Alex Gilady, a senior IOC member and a senior vice president of NBC Sports said that before the Los Angeles Olympic Games in 1984, people worried a lot about the air quality and there was a lot of criticism. The same as Beijing is facing today.. However, history has proved Los Angeles a success, without any air quality problems, and, people breathed in and out happily. All the worries are disappearing now .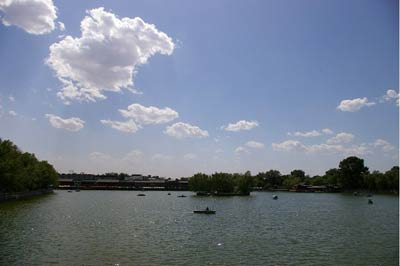 Many foreign athletes said that they mistook the fog for air pollution on the first few days after their arrival in Beijing, but when it cleared up, they found Beijing had no problem in hosting the Games with the fresh air and the blue skies.
Beijing has invested more than 100 billion yuan ($14.5 billion) in the prevention of air pollution caused by coal combustion, vehicle emissions, industries and dust; and in ecological protection and construction. With more than 200 measures in 14 phases carried out, the air quality has been continuously improving and the number of "blue sky " days has raised to 246 days in 2008 from 100 two years ago.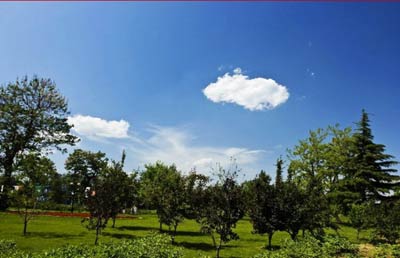 Stepping into the Olympic year 2008, the Department of Environment Pprotection upgraded the target of air quality control. As the statistics shows, between January and March in 2008, days of the air quality up to the standard reached 67. Seventy-three percent out of the overall days which had been the best achievement at the same period in nine years and 12 days more compared with last year. Up to July 20, the air quality at or higher than the second level reported 142 days,15 days more than the same period of last year.
Our sky is often blue and clear and the air in Beijing is improving for all our friends from all over the world. Please enjoy the air! Beijing welcomes you! One world, one dream!
Introduction of Ji Xinpeng
Ji Xinpeng is the first Chinese athlete to win a gold medal in the men's singles badminton competition at the 2000 Sydney Olympics. He is also among the Chinese athletes who won four of the five badminton gold medals awarded at the Games.