One year after Pu'er's Jinggu county was shook by a 5.8-magnitute earthquake and after tireless efforts to rebuild, the county has come back fighting. New indicators suggest that Pu'er has achieved a strong economic recovery, according to Pu'er Daily.
Ethnic groups gathered in Jinggu county on Oct 8 to celebrate the reconstruction efforts made since the earthquake.
According to local government census data, Jinggu county is inhabited with various ethnic groups, such as the Dai ethnic group, Yi ethnic group and Hui ethnic group.
In spite of the ethnic diversity in the county, the challenges have brought a profound sense of community among locals.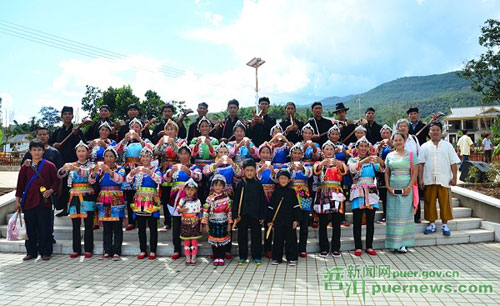 People from different ethnic groups celebrate the reconstruction of Jinggu county on Oct 8. [Photo/puernews.com.cn]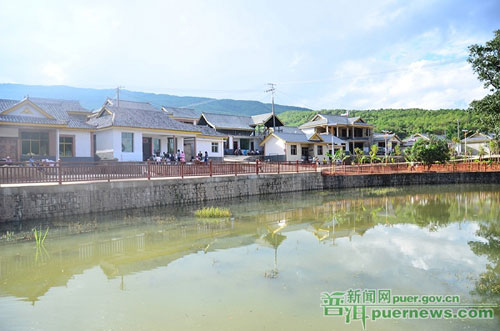 Jinggu county has undertaken thorough reconstruction work following the 5.8-magnitute earthquake last October. [Photo/puernews.com.cn]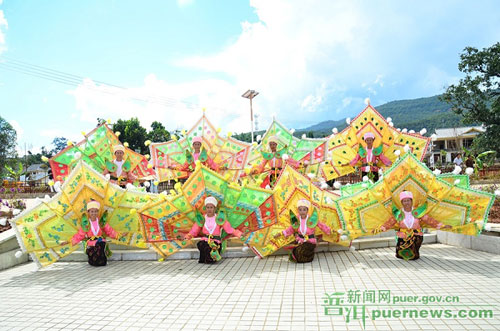 People from the Dai ethnic group perform a Peacock Dance to celebrate the reconstruction of Jinggu county on Oct 8. [Photo/puernews.com.cn]
Edited by Jacob Hooson