A pre-exposition of antique jades in Tianjin's Jade Buddha Temple will be launched in September. The jades, mostly used by the emperors as offerings to the God or ancestors in worship ceremonies, are priceless treasures, and are open to the public on display for the first time.
It is said that the artworks on display include Hetian dark jade Buddha painted with frescoes from the Tang Dynasty, Turquoise Buddha, red or white coral Buddha, golden Buddha and silver Buddha from the Han to the Tang Dynasty (202BC-907AD).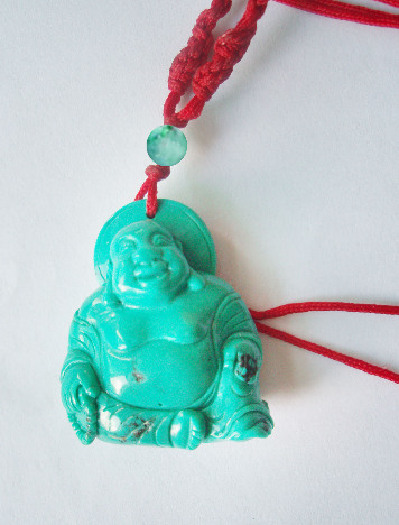 Turquoise Buddha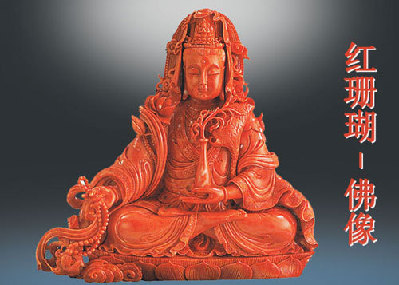 Red Coral Buddha
The Jade Buddha Temple, Tianjin's first jade museum, has collected over 20,000 antique jades from the ancient Liangchu and Hongshan Cultures, as well as the Xia, Shang, and Zhou Dynasties (2197BC-770BC) and the later Ming and Qing Dynasties (1368AD-1912AD).
After the exposition in September, the Jade Buddha Temple will display additions to its collection to the public at biannual expositions.
The Jade Buddha Temple, located at Baodi District is widely regarded as China's jade treasury. It was listed as one of Tianjin's 45 key tourism projects and the construction kicked off in October, 2007. As of now, the construction of its main body is completed, thoughthe interior decorations are still underway.
Upon completion, the Jade Buddha Temple will contain a 3-story main building with over 20,000 square meters of display area, a wing, three gate towers and a research institute.
The Jade Buddha Temple will be open to visitors in October.
By Xie Fang