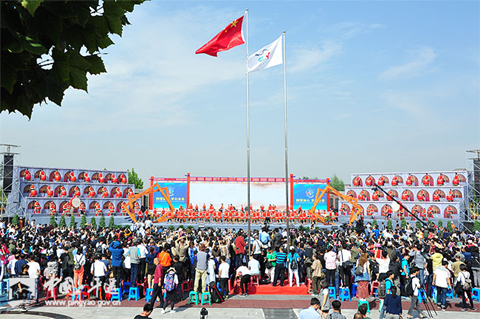 Pingyao center stage for PIP festival
More than 16,000 photographs by some 2,000 photographers from 23 countries and regions, including the United States and France, are currently on display for the 2017 17th Pingyao International Photography Festival (PIP) which opened in Pingyao county on Sept 19, offering visitors the chance to see photography from around the world.
Work by Chinese photographers covers a wide variety of categories, including a special section for female photographers.
Staff members dress as the new mascots of the 17th Pingyao International Photography Festival. The mascots consist of four family members: Gugu (the father), Taotao (the mother), Pingping (the son) and Yaoyao (the daughter).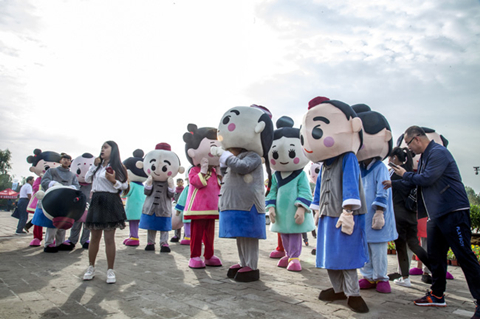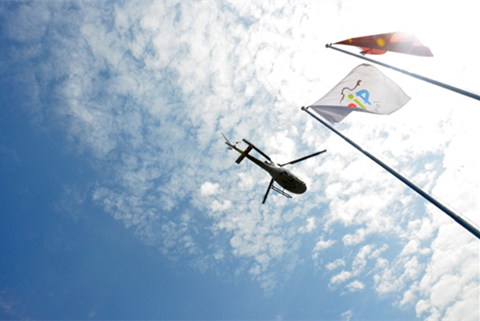 Tourists get helicopter option in Pingyao
Visitors will soon be able to take tours by helicopter in the Ancient City of Pingyao, North China's Shanxi province, following a successful test flight on Sept 19.
A helicopter named "Little Squirrel" had previously taken off and successfully landed on Mount Qomolangma in May 2015. The pilot in command had over 1,000 hours of flying experience.
The planned route for the new helicopter tours involves traveling around the city wall for one lap, and then landing after eight to 10 minutes.
Photographers awarded at PIP Festival
The award ceremony of the 17th Pingyao International Photography Festival took place in Pingyao county on Sept 21. The photography festival gave out nine awards with 49 people winning prizes.