Qingxu county
Updated: 2017-06-13
( chinadaily.com.cn)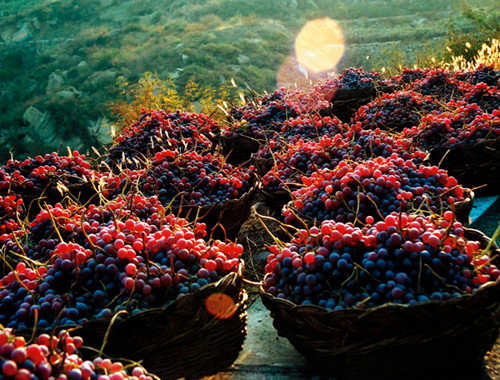 Grapes grown in Qingxu county [Photo/pingyao.gov.cn]
Qingxu county in central Shanxi province covers an area of 609 square kilometers and has a population of 350,000.
Qingxu county is rich in natural resources. There are 21 rivers, three lakes covering an area of 180 hectares, wetlands of some 267 hectares, and the forest-covered Longlin Mountain.
The county is a historical site with a history dating back to the Spring and Autumn Period (770-476 BC). It is the birthplace of the Shanxi merchants and the hometown of Luo Guanzhong, the author of Romance of the Three Kingdoms, one of the four great classical novels of Chinese literature. Intangible cultural heritage, such as traditional methods for making Qingxu mature vinegar and brick-carving came from the county.
A major farm produce supplier in Taiyuan, Qingxu county is famous for its grapes and mature vinegar. It is also a production base of many industries, including magnesium and cast iron radiators.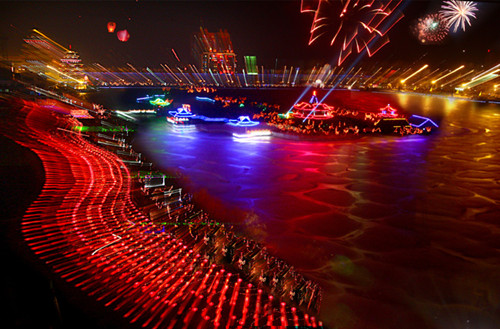 A nighttime view of Donghu lake in Qingxu county [Photo/pingyao.gov.cn]
Wantuo, a type of noodle from the Qing Dynasty (1644-1911), is one of Pingyao's local snacks with a long history.