Lingshi county
Updated: 2017-06-05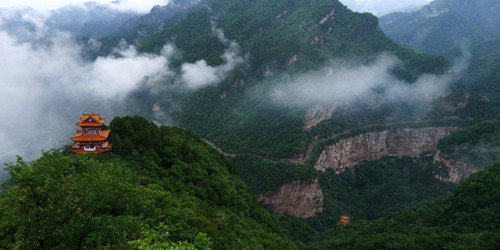 Longyin Valley, a section of Taihang Mountains, in Lingshi county, Shanxi province [Photo/pingyao.gov.cn]
Lingshi county in central Shanxi province covers an area of 1,206 square kilometers and has a population of 267,000.
The county, which has a history dating back more than 1,400 years, was first established in the Sui Dynasty (581-618). It has a large number of tourist attractions including 530 historical and scenic sites, and 78 sites under the protection of either local or national government.
Lingshi county is also an important energy and chemical industrial base in Shanxi province and one of China's top 100 counties in terms of investment potential and contribution to regional development.
Wantuo, a type of noodle from the Qing Dynasty (1644-1911), is one of Pingyao's local snacks with a long history.