Cities along 'Tea Road' promote specialties in Pingyao
Updated: 2017-05-18
( chinadaily.com.cn)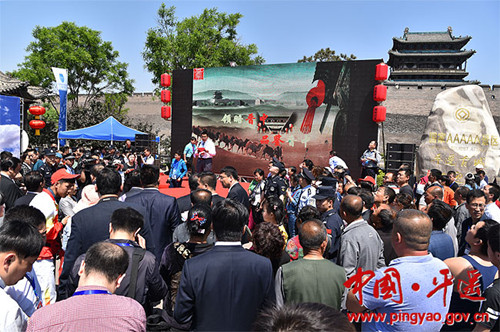 A specialty expo and tourism promotion event opens in Pingyao on May 16 with the aim of showcasing tourist attractions and specialties for the cities along the Tea Road. The expo will last until May 19. [Photo/pingyao.gov.cn]
A tourism and specialty expo was launched by provincial and Jinzhong tourism development commissions along with the Pingyao government on May 16 in Pingyao.
As a part of the fifth China-Mongolia-Russia Mayors' Summit on the "Tea Road", the expo aims to gather and showcase tourism specialties and crafts of cities along the Tea Road as well as to improve the global image of Jinzhong and Pingyao as tourist hotspots.
Tea dealers displayed various tea products at the expo. Chinese tea traditions were demonstrated to showcase ancient tea culture in China.
As major stops on the ancient trade route, 11 cities in Shanxi province and the counties of Jinzhong city promoted their local specialties and tourist attractions.
In addition, Jinzhong gave away 500 entrance tickets for local tourist attractions targeted at other cities along the trade route and promoted preferential tourism policies during the expo so as to share tourism resources among these cities.
By gathering specialties of many tourist attractions in Shanxi, Mongolia and Russia, the expo allowed exhibiters to give visitors details about their products and services.
The event will last until May 19, China Tourism Day, providing a platform for tourists to Pingyao to discover more about places of interest in Shanxi and find out about potential travel options.
Wantuo, a type of noodle from the Qing Dynasty (1644-1911), is one of Pingyao's local snacks with a long history.