Pingyao ancient town
( www.chinadaily.com.cn )
Updated: 2012-03-12
Pingyao ancient town is the best preserved ancient county seat in the Chinese territory. It is an outstanding example of Han nationality town in the Ming and Qing dynasties. It displays an unusual panorama of cultural, social, economic and religious life in the Chinese historical development.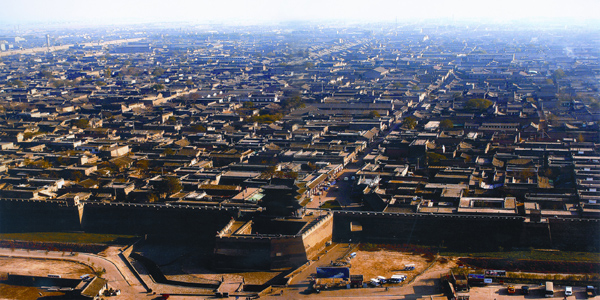 Pingyao was known as Gutao in the old days. In the early Ming Dynasty, the town walls were built to defend against foreign tribes from the north. In the third year of Emperor Hongwu of Ming Dynasty (1370), the old town walls were reconstructed and expanded, enveloped with bricks. Since then, it was amended for 10 times during Ming Dynasty, added with gate towers and lookout stations. In the 43rd year of Emperor Kangxi of Qing Dynasty (1703), the emperor passed by the town in a trip to west China. The ancient town was renovated with four big gate towers to look even grander.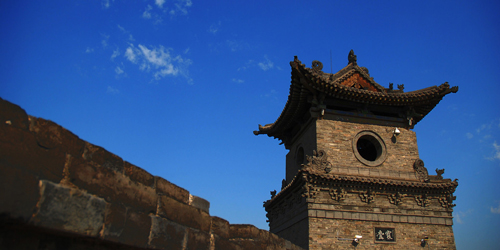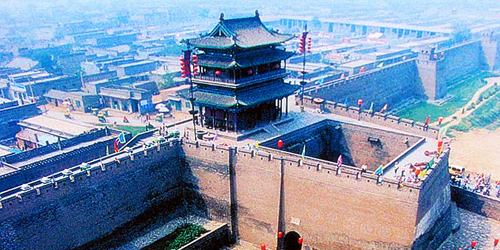 The town walls stretch 6,163 meters long and 12 meters high to separate the Pingyao county seat, 2.25 square kilometers, into two parts of distinctly different worlds. The streets, shops and mansions inside the town walls retain the patterns of Ming and Qing dynasties. The areas outside the town walls are known as the new town. In 2009, Pingyao ancient town was listed by World Record Association as China's best preserved ancient county seat.