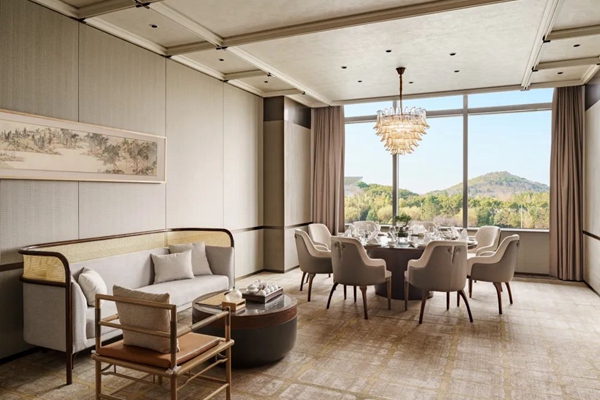 The dining area at Yu Palace. [Photo/WeChat account: sheshanlvyoutopnews]
Yu Palace, a Chinese restaurant in the Yuluxe Sheshan hotel in Shanghai, was recently named Restaurant of the Year at the 2nd Grand Hotels Media Golden Spoon Award Ceremony.
The Chinese restaurant is best known for its Shanghai cuisine and Huaiyang cuisine, which originated from Yangzhou city in East China's Jiangsu province.
Qi Weijiu, executive chef of the restaurant, was honored as the Chef of the Year at the award ceremony.
The Yangzhou native, who specializes in traditional dishes and Huaiyang cuisine, has worked in many famous Chinese restaurants in star-rated hotels and served many celebrities and dignitaries.
Yu Palace was also named Must-eat Restaurant of the Year at the China Feast Restaurant Award Ceremony.
Yu Palace is located on the fifth floor of Yuluxe Sheshan, a hotel nestled within the Sheshan National Tourist Resort in Shanghai's Songjiang district.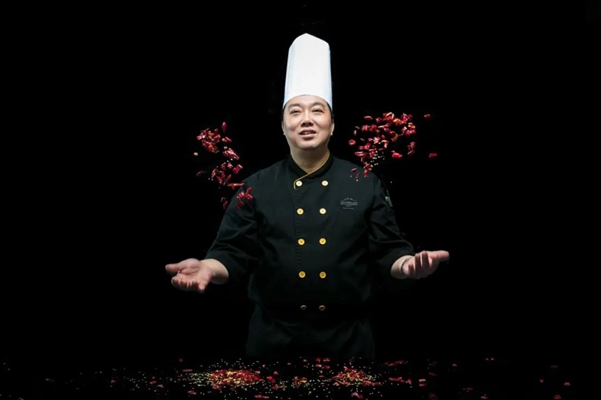 Chef Qi Weijiu of Yu Palace. [Photo/WeChat account: sheshanlvyoutopnews]