The annual Sheshan bamboo shoot festival is to kick off in Sheshan National Forest Park on March 29, offering tourists a chance to enjoy spring bamboo shoots.
Bamboo shoots in Sheshan are also called Lansun, or orchid bamboo shoots is a unique food ingredient which grows at Sheshan Mountain, Shanghai and springs up around the time of Qing Ming Festival, or Tomb-sweeping Day.
Legend has it that when Emperor Kangxi (1654-1722) in the Qing Dynasty (1644-1911) tasted the bamboo roots in Sheshan Mountain, he smelt an intense fragrance of orchid. He was amazed and immediately named it orchid bamboo shoots.
Since 2002, the bamboo shoots cultural festival has become a regular spring event for Shanghai residents, with its popularity growing year on year.
Sheshan will launch a series of outdoor activities for visitors to dig up and sample bamboo shoots, enjoy bamboo dancing and learn more about bamboo crafts.
Each year during the bamboo shoots cultural festival, Sheshan Forest Hotel also rolls out bamboo shoot-related gourmet food covering cold appetizers, hot dishes and desserts using a variety of cooking methods including braising, frying, simmering, boiling and steaming, for visitors to sample.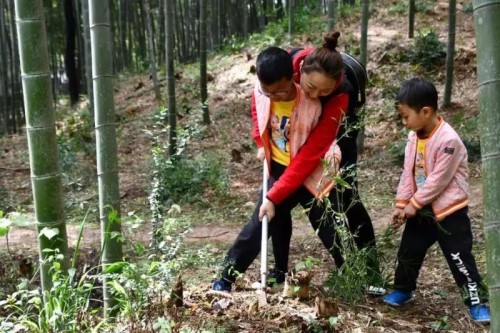 Families dig out bamboo shoots in Sheshan National Forest Park. [Photo provided to chinadaily.com.cn]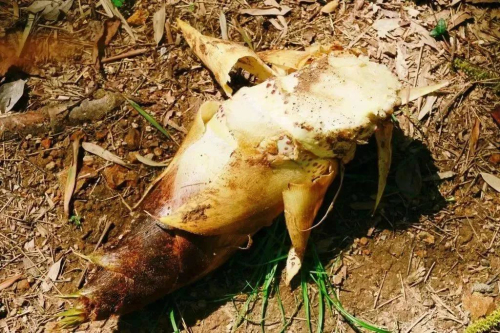 Fresh bamboo shoots. [Photo provided to chinadaily.com.cn]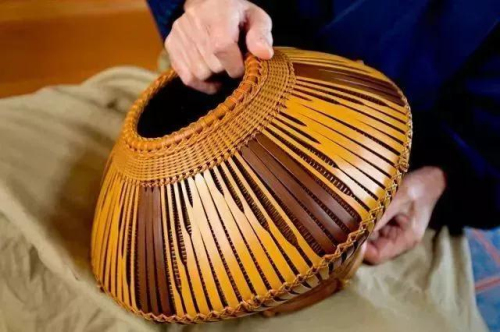 A handicraft made from bamboo. [Photo provided to chinadaily.com.cn]