Flooded with blooming cherry blossoms, Chenshan Botanical Garden received 22,000 tourists last weekend, the highest passenger flow for after the Spring Festival.
The Chenshan Botanical Garden has a viewing area for cherry blossoms at the east side of Gate 1. It is home to nearly 1,000 cherry trees of more than 60 species from the Netherlands, Germany, Japan and other countries, including Kawazu-zakura from Japan.
The 800-meter cherry boulevard is obviously a highlight with blooming cherry trees on both sides, attracting a number of visitors.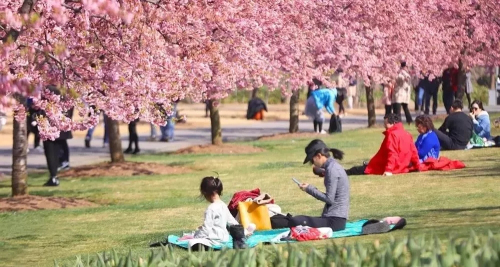 Visitors enjoy blooming cherry blossoms at Chenshan Botanical Garden in Sheshan at the weekend. [Photo provided to chinadaily.com.cn]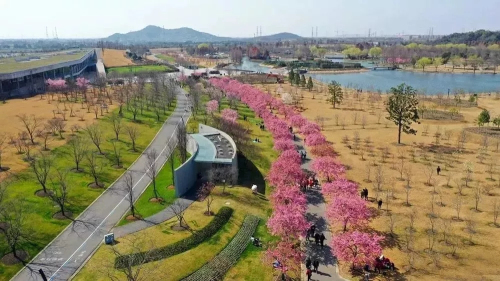 An aerial view of the 800-meter cherry boulevard at Chenshan Botanical Garden. [Photo provided to chinadaily.com.cn]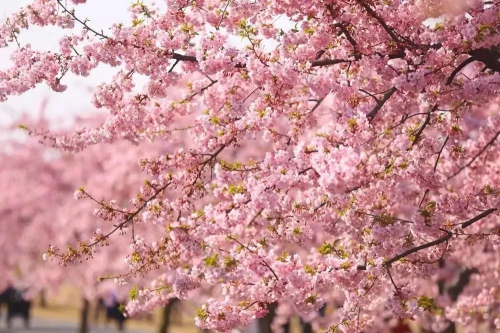 Cluster of cherry blossom at Chenshan Botanical Garden. [Photo provided to chinadaily.com.cn]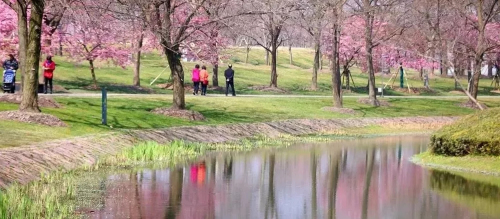 Visitors enjoy cherry blossoms at Chenshan Botanical Garden. [Photo provided to chinadaily.com.cn]