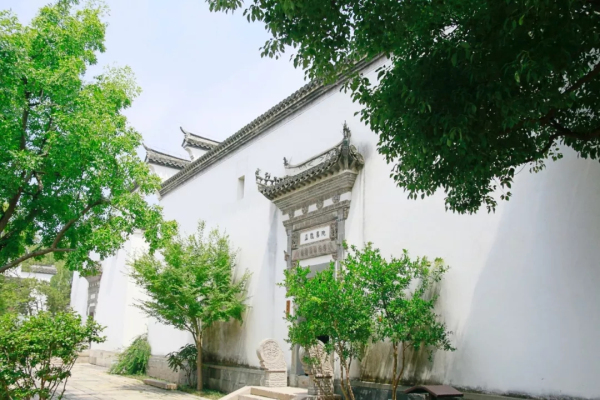 The gate of Duoyun Academy in the Guangfulin Relics Park features white walls and black roof-tiles. [Photo/ WeChat: sheshanlvyou]
Duoyun Academy, located in the Guangfulin Relics Park, in Shanghai's Songjiang district, opens to the public this month, offering visitors another place to sample the historical culture of the city.
Duoyun Academy, with an area of 16,000 square meters, has been renovated in the style of Hui-style architecture from the Ming Dynasty (1368-1644). Designed with the principle of "Respect Architecture, Respect Culture, and Respect Readers", the bookstore combines a modern design with the ancient buildings to portray traditional Han culture with a modern twist.
The new store contains various function areas. The first floor includes tea tasting, cultural creation activities and a courtyard sightseeing area. The second floor is set up to stage exhibitions including artworks, paintings and books on history, literature and calligraphy.
It is expected to become a new cultural landmark in Songjiang district, due to its combination of recreational areas, cultural exhibitions and reading exchanges on offer.