Adventure-seekers in Shanghai who have been dreaming up ways to get hearts pumping and adrenaline flowing need look no further than the city's largest amusement park, Shanghai Happy Valley.
As hot summer days approach the amusement park has been preparing itself and its well-developed facilities to ensure visitors spend many an unforgettable night in the famed attraction.
The large amusement facility complex is located inside Sheshan National Tourist Resort, southwestern Shanghai, around 40 kilometers from downtown of Shanghai. It sprawls across an area of 900,000 square meters and is the largest amusement park in East China's Yangtze River Delta area.
Among its many notable attractions are several roller coasters and themed areas such as a Gold Mine Town and Shangri-la Woods.
Address: No 18 Linyin Road, Sheshan
Ticket: 100 yuan per head
Time: 17:00 to 21:00 every day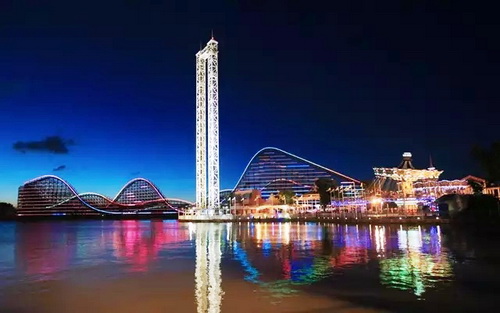 The rides of Happy Valley of Shanghai Sheshan National Tourist Resort glow amid a summer sunset. [Photo provided to China Daily]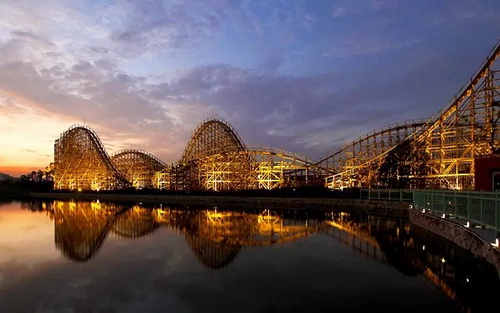 The famous Shanghai theme park stays open upon 9:00 PM on summer nights offering visitors a chance to fly through the air during the day's cooler hours. [Photo provided to China Daily]