Shanghai Happy Valley of Shanghai Sheshan National Tourist Resort has launched a series of activities to celebrate the Halloween, which started from Oct 10 and will continue till Nov 11.
The activities include three magic houses with cartoon characters inside have been built to surprise kids and make them happy. Various funny shows are also there to create a fantastic paradise for visitors. Besides, daytime activities also feature several family entertainment projects like roller coaster, merry-go-round and bumper car.
And as night arrives, ghost-themed activities thrill everyone. Tourists can visit ghost studios to experience different kinds of thriller elements. Haunted houses are open for challenge with various themes including realistic modern life, zombie, horror culture and grave ransacking.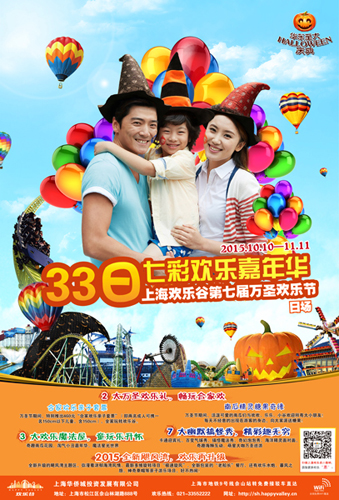 Poster for Halloween events.