Yantai issues RCEP certificates to boost economy
Updated : 2022-01-07
(chinadaily.com.cn)
With the Regional Comprehensive Economic Partnership (RCEP) in effect, Yantai Customs issued RCEP certificates of origin to companies, which has brought tariff reductions to enterprises and will eventually make consumers the biggest beneficiary.
"I'm surprised to get a preferential certificate of origin on the day RCEP took effect. The RCEP certificate of origin is expected to help reduce tariffs by $335," said Zhang Guihong, director of the export department at Yantai Jinhe Sodium Hydrosulfite Factory, which was one of the first companies in Yantai to receive a RCEP certificate of origin.
The RCEP agreement, which took effect on Jan 1, includes high-income countries such as Japan, the Republic of Korea, Australia, New Zealand and Singapore, along with large emerging market economies like China, Indonesia, Malaysia and the Philippines, and low-income economies such as Myanmar, Laos and Cambodia. It is expected to provide a strong boost to international trade and investment and contribute to global economic recovery.
In order to help local foreign trade enterprises seize the new development opportunities brought by RCEP, the China (Shandong) Pilot Free Trade Zone Yantai Area provided complimentary services to issue certificates of origin to local enterprises, with the total value of exports being $509,961. The RCEP certificates of origin helped reduce tariffs for these companies by $2,532.
The RCEP agreement, the world's largest free trade agreement that covers 15 economies, accounts for nearly a third of the world's population and 30 percent of its gross domestic product. 
The RCEP certificate of origin is a document provided by an exporter to prove the origin of goods at the request of an importer under the framework of the RCEP agreement. Only when the certificate is obtained, the goods are eligible for tariff exemptions in member countries.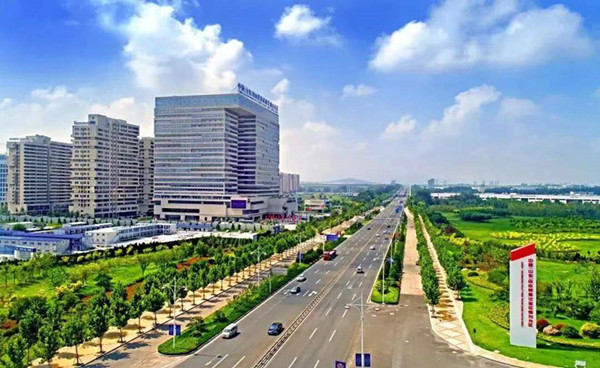 The China (Shandong) Pilot Free Trade Zone Yantai Area [Photo/WeChat account: HereYantaiFTZ]