Yantai tea approved as national geographical indication agricultural product
Updated : 2021-08-17
(chinadaily.com.cn)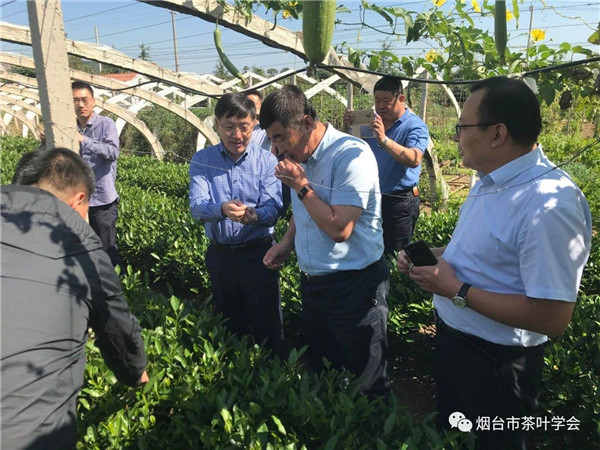 A tea plantation in Yantai, Shandong province [Photo/WeChataccont: yantaichaxuehui2018]
Yantai tea was included in the first batch of the national agricultural product geographical indication protection list. A total of five agricultural products in Shandong were listed.
A geographical indication is a label given to products that possess a specific geographical origin with qualities or a reputation that are due to that origin, according to the World Intellectual Property Organization.
Yantai began planting tea in 1963. Today, the tea industry is booming in city areas like Haiyang, Penglai, Zhaoyuan and Mouping. As of 2020, the city's tea planting area had reached 35,000 mu (2,333.3 hectares).