Yantai attractions to open free to public in Sept
Updated : 2021-07-08
(chinadaily.com.cn)
Ten scenic spots in Yantai, a coastal city of East China's Shandong province will be free to tourists in September, local media reported. The scenic spots include Penglai Pavilion, Changdao Island, Kunyu Mountain and Mou's Manor.
Tourism vouchers worth 5 million yuan ($772,300) will also be issued to welcome the 2021 Shandong Provincial Tourism Development Conference which will be held in Yantai.
The city will also host six themed activities from July to September for the public to enjoy the city's tourism and cultural resources. The third World Senior Tourism Congress will be held in September to promote senior citizen tourism.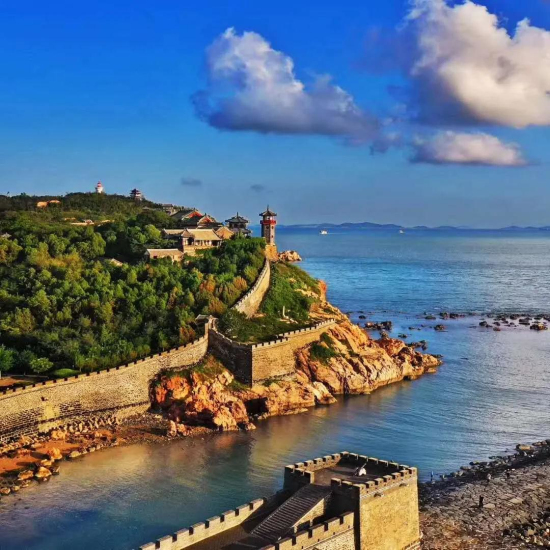 A view of Penglai Pavilion in Yantai, Shandong province [Photo/dzwww.com]