White tassel flowers in full bloom in Yantai
An old tassel tree is in full bloom in Muping district of Yantai in the early summer. The magnificent clusters of fragrant fringe-like blossoms on the tree have created some memorable scenes.
The tree was transplanted to the yard of Muping District Museum in 1933 and is now nearly 90 years old. It is the largest tassel tree in the Jiaodong region. Tassel trees are one of the oldest existing tree species on the earth and they are listed as a second-class national protected plant.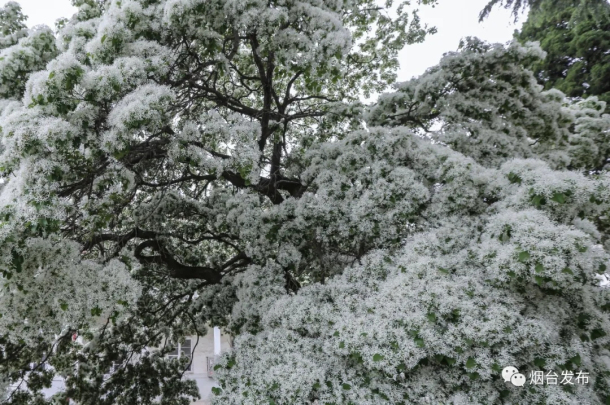 White blooming fringe-like clusters on an old tassel tree create a splendid scene in Muping district, Yantai, Shandong province. [Photo/WeChat account: yantaifabu]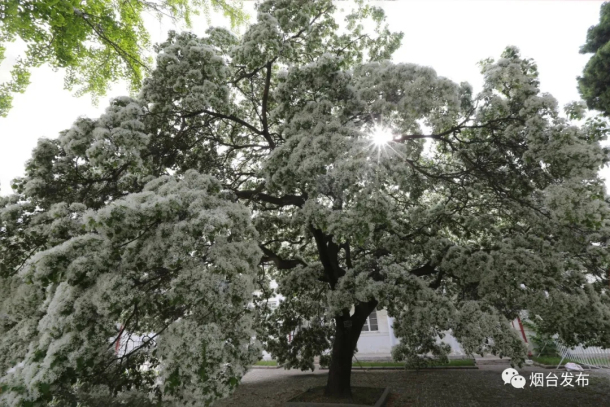 The sunlight filters through the canopy of an old tassel tree. The tree is nearly 90 years old. [Photo/WeChat account: yantaifabu]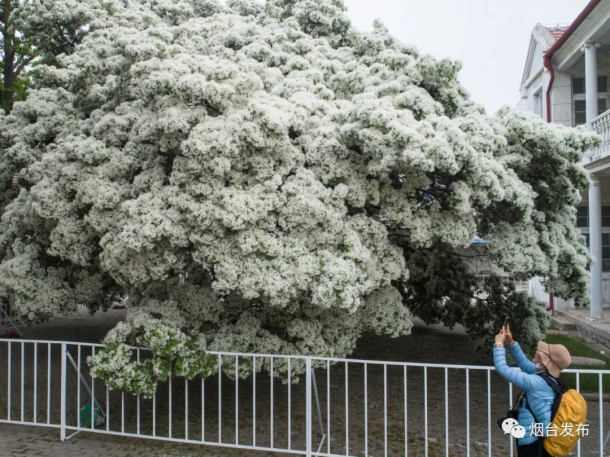 A visitor takes photos of the old tassel tree with a white and thick crown. [Photo/WeChat account: yantaifabu]