'Peach blossom shrimp' in Laizhou
Updated : 2021-03-25
(chinadaily.com.cn)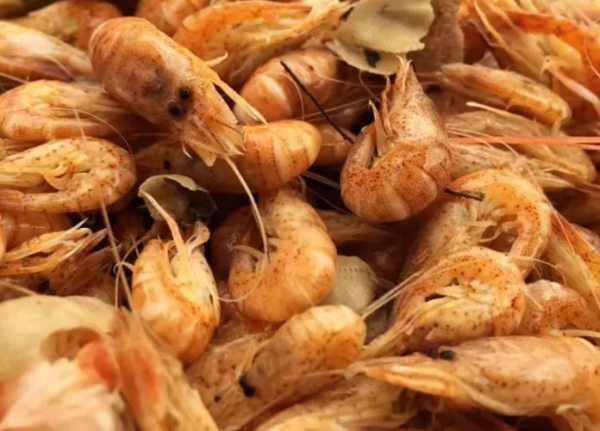 "Peach blossom shrimps" in Laizhou [Photo/WeChat account: hklzwx]
Before dawn, fishermen in Laizhou, a city in Yantai, Shandong province, start the day by catching shrimp off the Jiaodong Peninsula.
After hauling their nets in and returning to shore, they begin to sort the shrimp, in particular looking for those that have bigger, rounder heads.
They are seeking what local people refer to as the "peach blossom shrimp"-a delicacy that can be found only in spring.
"The shrimp were given this name because peach blossom time, from late January to early April, is the best period to eat them," said Gao Jing, brand marketing manager for Lu Style, a Beijing restaurant chain specializing in Shandong cuisine.
The range of food that can be found only in spring varies nationwide, especially along China's eastern and southern coasts.
From freshwater fish and seafood to vegetables, chefs are using traditional and creative ways to transform these seasonal ingredients into delicacies. Cold-chain transportation also helps them bring the tastes of spring to diners throughout the country.
Lu Style buys freshly caught shrimp from the source and transports them to Beijing the same day.
Gao said people in Laizhou are only allowed to buy peach blossom shrimp at local markets on a first-come, first-served basis, as diners elsewhere in China, and even in the city, may not have tried the delicacy.
He said fishermen are permitted to select just 1 kilogram of the shrimps from each catch, which calls for good eyesight and patience.
Last month, the delicacy was priced as high as 400 yuan ($62) per kg during the Spring Festival holiday.