Longkou fensi (vermicelli made from bean starch)
Updated : 2021-02-22
(chinadaily.com.cn)
Longkou fensi, a type of vermicelli made from bean starch, is a traditional specialty in Yantai and throughout China. The vermicelli is tender, refreshing, smooth, and chewy. No additives are used in its production.
Vermicelli made from green bean starch is the tastiest and uses more complex processing technology than other types and has more than 20 steps in its preparation process, including electing, scalding and grinding beans, mixing and weighing bean starch, and leaking and drying the vermicelli.
In 2014, Longkou vermicelli production technology was listed as a national intangible cultural heritage item by the State Council.
The history of Longkou fensi dates back more than 300 years. It originated in Zhaoyuan, Yantai and gradually spread to Longkou, Penglai, Laizhou, Qixia, and Haiyang.
Longkou is so named because the fensi was first exported overseas through Longkou port, which has become the main distribution center in Yantai. The fensi has been exported to Southeast Asian countries.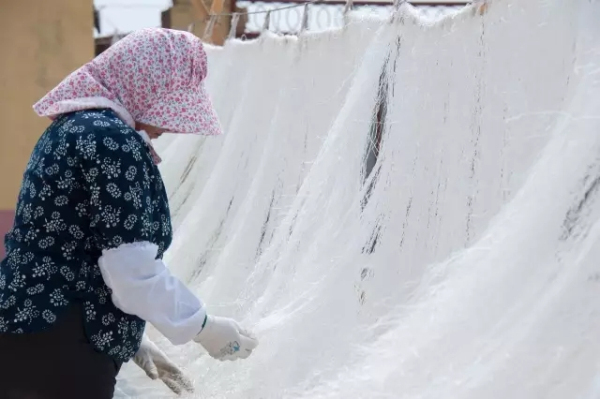 Longkou fensi is made at a workshop. [Photo/WeChat account: ytwlgw]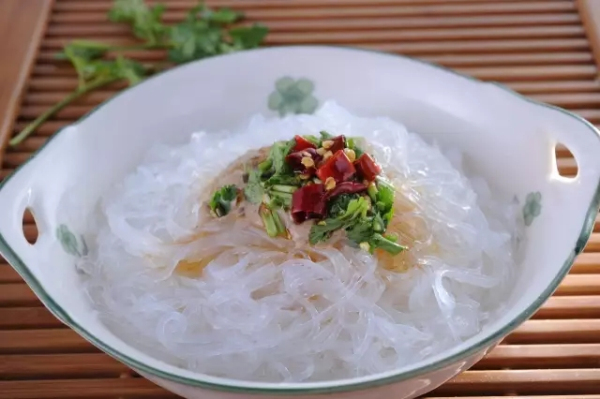 A worker hangs fensi out to dry. [Photo/WeChat account: ytwlgw]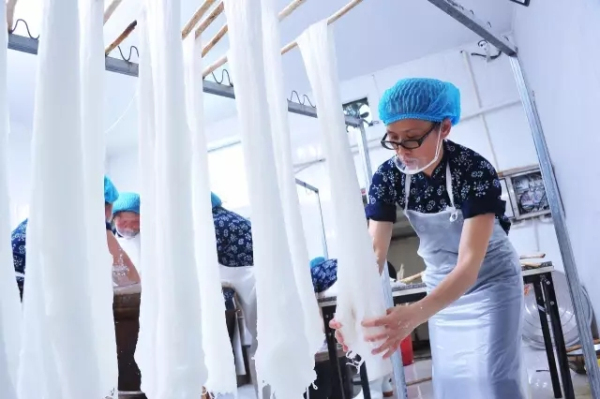 Longkou fensi, a type of vermicelli made from bean starch, is tender, refreshing, smooth, and chewy. [Photo/WeChat account: ytwlgw]