Economic strength
Updated : 2021-02-04
(chinadaily.com.cn)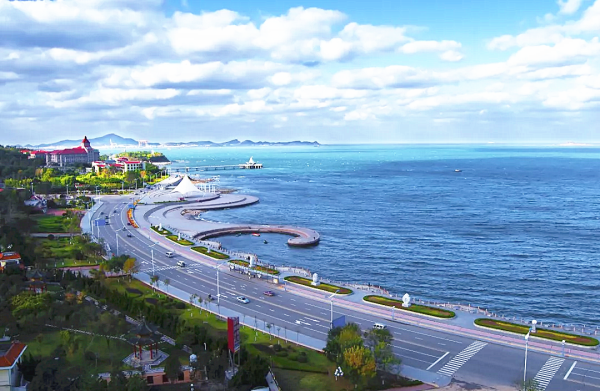 Yantai, a coastal city in Shandong province [Photo/WeChat Account: yantaifabu]
Yantai, a coastal city of East China's Shandong province, saw steady economic growth in 2020 despite disruptions caused by COVID-19.
The city's GDP reached 781.64 billion yuan ($121.09 billion) last year, a year-on-year increase of 3.6 percent. The ratio of primary, secondary, and tertiary industries shifted to 7.3:40.8:51.9.
Industries contributed 58.3 percent of the city's economic growth, and the added value of industries above designated size increased by 7.7 percent. The city's equipment manufacturing, agricultural and sideline food processing, and chemical products manufacturing industries saw increasing growth.
Yantai's fix asset investment decreased by 5.5 percent in the first two months and increased by 2.9 percent in the second half of 2020. Investment in manufacturing and high-tech industries rose by 1.5 percent and 33.1 percent, respectively. The service industry saw a steady recovery, with its added value growing by 2.7 percent.
The total value of the city's imports and exports was 322.03 billion yuan in 2020, up 10.8 percent over the previous year. The United States became Yantai's largest trading partner, with trade valued at 47.25 billion yuan. Trade with countries involved in the Belt and Road Initiative hit 76.6 billion yuan, up 17.4 percent.
In addition, several Global Fortune 500 companies, such as the South Korean SK Holdings, the French Air Liquide Group, and the Japanese Sharp Corporation, set up branches in Yantai for the first time.