Penglai selected as national 'all-for-one' tourism demonstration zone
Updated : 2020-12-18
(chinadaily.com.cn)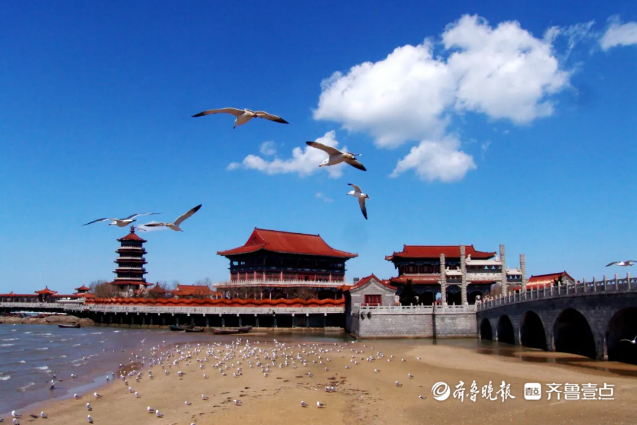 Penglai district in Yantai, Shandong province is home to charming coastal views, fresh seafood and rustic scenery. [Photo/qlwb.com]
Penglai district has been included on the list of the second batch of national "all-for-one" tourism demonstration zones, which was recently released by the Ministry of Culture and Tourism.
The move highlights the achievements that Penglai district in Yantai, Shandong province, has made in promoting "all-for-one" tourism that integrates tourism resources for the industry's comprehensive development.
A total of five counties and districts in Shandong were included on the list. The others are Rongcheng city in Weihai, Yinan county in Linyi, Qihe county in Dezhou and Zhangqiu district in Jinan.
The idea of "all-for-one" tourism was first mentioned in 2017 in a government work report and focused on the country's growing demand for tourism products and services and the need to facilitate an economic transition.
Penglai has a reputation as a dream destination. It is a famous coastal tourism getaway in China with a long history, profound culture, excellent ecology and abundant resources.
The district currently has one national tourist resort, two 5A scenic spots, three 4A scenic spots and five protected national cultural relics.