Int'l fruit and vegetable expo concludes in Yantai
Updated : 2019-11-12
(chinadaily.com.cn)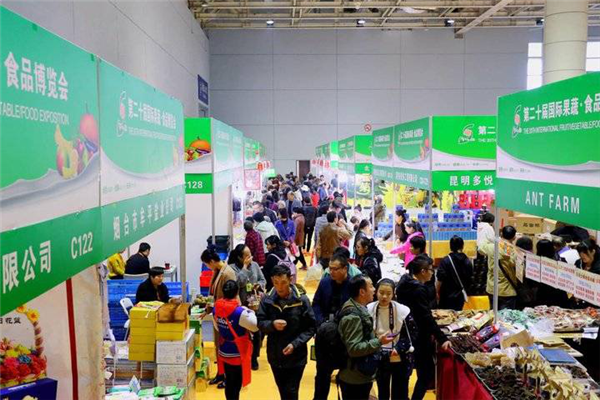 Visitors gather at the 20th international fruit and vegetable expo held in Yantai, Shandong province on Nov 10. [Photo/qlwb.com]
The 20th international fruit and vegetable expo concluded in Yantai, Shandong province on Nov 10. Around 530 million yuan ($75.68 million) in tentative deals took place at the event.
The three-day expo had a demonstration area of more than 20,000 square meters and welcomed 35,000 visitors.
Local media reported that an increasing number of international exhibitors from countries such as Russia, Australia, Japan, and France participated in this year's expo.
Over 600 large international companies, including Thailand-based VINAPIA and US-based Aothmax Group, took part in the event.
The expo's organizing committee set up a special demonstration area to help 10 exhibitors from Chongqing and Shandong province display their local brands and products in an effort to alleviate poverty.
In addition to exhibitions, the expo also consisted of forums, signing ceremonies, and other events.