Changyu sets goal of ballooning out China's brandy market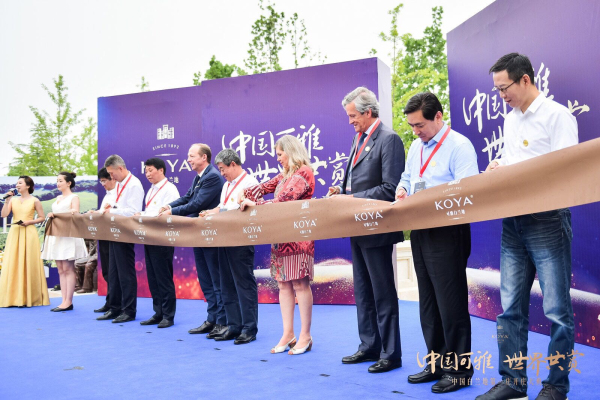 The launch ceremony for Chateau Koya is held in Yantai, East China's Shandong province, on June 28. [Photo provided to chinadaily.com.cn]
China's biggest wine producer, Changyu Wine Group, is moving to rapidly expand the domestic brandy market with the launch of the country's first brandy chateau in Yantai, East China's Shandong province.
As the pioneer of Chinese high-end brandy, Chateau Koya helps fills the current gap for professional brandy wineries in China and even in Asia.
Zhou Hongjiang, president of Changyu Wine Group, made his remarks at the launch ceremony on June 28.
Chateau Koya, located in Yantai Economic and Development Zone, was designed and built in the medieval Romanesque style of Europe.
With a building and processing area of 20,000 square meters, the winery is expected to produce 300 tons of wine annually.
Brandy, known as the "soul of wine", is a distilled liquor up to 40 degrees strong and is similar to Chinese white wine in terms of its alcoholic strength.
China has great potential in developing brandy market, industry experts believe. The country's rising middle class has created a strong purchasing power that will support domestic liquor sales, said Wang Qi, executive vice-chairman of the China Alcoholic Brinks Association.
Consumers are developing a strong appetite for high-end liquor in China's market, experts say. They believe brandy will be the preferred tipple, because it is fashionable and is a high quality drink.
China's current brandy production, however, is still nascent. Official data show that only dozens of domestic wine companies produce brandy and few of them are in scale.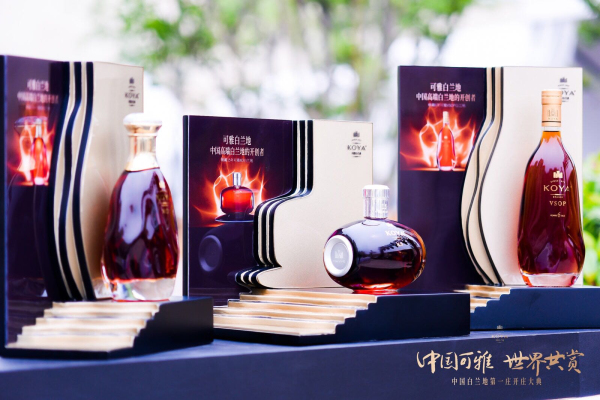 Chateau Koya's brandy goes proudly on display. [Photo provided to chinadaily.com.cn]
From 2013, Changyu's brandy output took more than 96 percent market share of the domestic brandy market for five consecutive years.
The annual output of Changyu brandy in 2018 reached more than 40,000 tons, and annual sales hit nearly 1 billion yuan, accounting for a fifth of the sales revenue of the listed company, according to Jiang Hua, general manager of Changyu's brandy sales department.
Koya brandy is positioned towards middle and high customers, said Sun Jian, general manager of Changyu.
Changyu has developed innovative marketing strategies for its new products, such as limited releases of vintages, customized barrels and the establishment of connoisseur client groups.
Sun said he expected the Chinese-owned company would rank among the world's premier brandy producers in the future.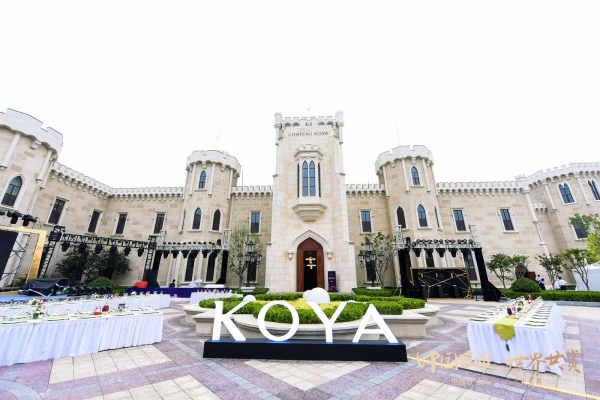 New premium brandy producer Cheateau Koya is aiming high in terms of quality. [Photo provided to chinadaily.com.cn]
With a history of 127 years, Changyu Group boasts grape growing areas covering more than 16,000 hectares and it bought six overseas chateaux including Chateau Liversan in France and Australian wine producer Kilikanoon Wines Pty Ltd.
Its products are sold to more than 70 countries, making it the largest wine enterprise in Asia and the fourth largest in the world.