Promotional platform helps promote Yantai worldwide
The Yantai Global Communication Platform was launched on June 29 at the Yantai International Exposition Center, the same day the venue hosted the event A Taste of Yantai.
Sponsored by China Daily and the Yantai municipal publicity department, the platform aims to promote the port city in eastern China's Shandong province worldwide.
The platform includes the English-language website Wonderland Yantai, as well as Yantai's official Facebook account.
The Yantai English website has published around 15,000 articles, 2,000 photos and 19 specials since 2015, attracting over four million hits.
Yantai's Facebook page meanwhile has reached over one million users and gained more than 15,000 fans since its April launch.
Yu Yongxin, director of the Yantai municipal publicity department, at the launch event spoke of economic and social development in Yantai, emphasizing the media's importance to cities' development.
The platform will become the best point of access for Yantai to lift its international image and help attract more global talents, he said.
Zhu Baoxia, secretary-general of China Daily, spoke of the cooperation between the Yantai government and China Daily in recent years.
The two sides have worked together on Yantai's English website, an Asian media tour to Yantai and a tour of Korean companies.
The new platform will help expand the city's opening-up, promote local tourism and attract more foreign investment, she said.
With the ongoing international wine expo being held in Yantai, the sponsors also invited overseas fans of Yantai's Facebook account to get closer to the wine culture of the coastal city.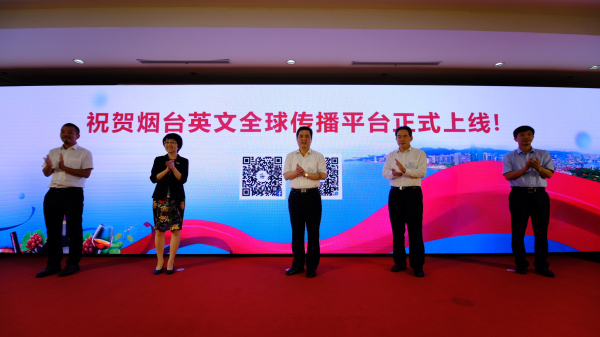 The Yantai Global Communication Platform is launched on June 29 at the Yantai International Exposition Center. [Photo by Xiao Da/chinadaily.com.cn]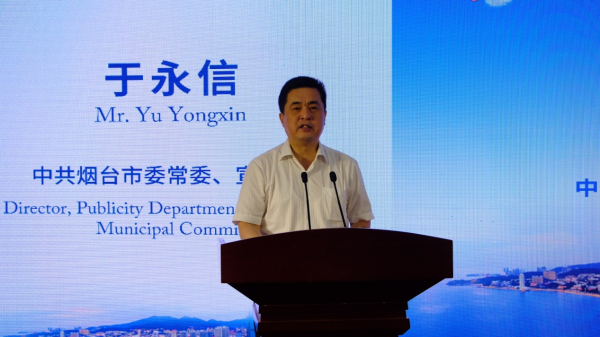 Yu Yongxin, director of the Yantai municipal publicity department, delivers a keynote speech at the launch ceremony. [Photo by Xiao Da/chinadaily.com.cn]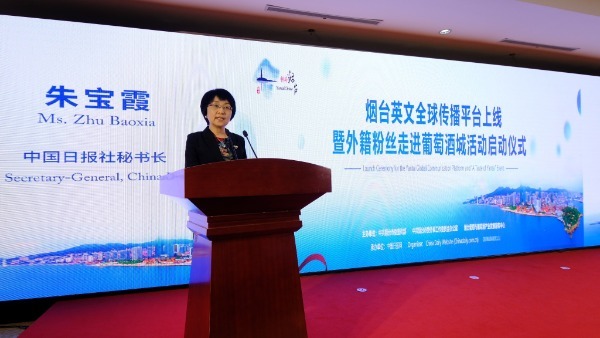 Zhu Baoxia, secretary-general of China Daily, delivers a speech at the launch ceremony on June 29. [Photo by Xiao Da/chinadaily.com.cn]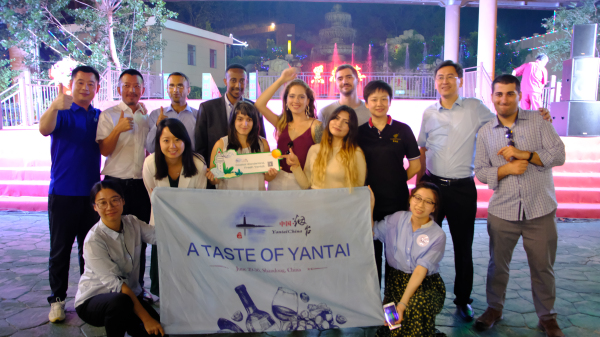 International fans of Yantai's official Facebook account and staff at China Daily pose for a group photo for the event A Taste of Yantai on June 29. [Photo by Xiao Da/chinadaily.com.cn]