Expat group gets drunk on best wine in Yantai
A group of expats embarked on their "Taste of Yantai" trip to Yantai, a coastal city in East China's Shandong province on June 29 during the 12th International Wine Exposition.
Sponsored by China Daily and Yantai municipal government, the event invited expats from the United States, Italy, Pakistan, Ethiopia and Georgia to get a closer look at Yantai's wine culture.
During the two-day trip, they visited Changyu Wine Culture Museum, Yantai Changyu International Wine City and Changyu Castel Winery.
Amjad Zarin from Pakistan was impressed by the city's robust wine industry and showed his deep love for the charming coastal city.
Four out of every 10 bottles of wine in the country are produced in Yantai. The scale of the city's wine industry shocked Jeffrey Allen Stevens, an American journalist.
"Visiting Yantai was definitely worth it. Drinking all that wine, meeting so many interesting people, and exploring Yantai for the first time were experiences I won't soon forget. I really look forward to coming back and seeing more of the city," he said.
The group also had the chance to visit the 12th International Wine Exposition, a yearly wine feast in Yantai.
As the largest wine production base in China, the city has held 11 international wine expos since 2007, enjoying widespread popularity in the industry at home and abroad.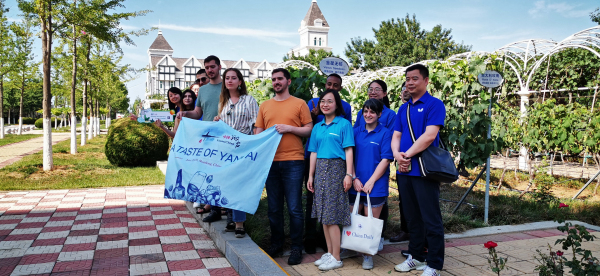 The expat group poses for a group photo at Changyu Castel Winery in Yantai, East China's Shandong province, on June 30. [Photo provided to chinadaily.com.cn]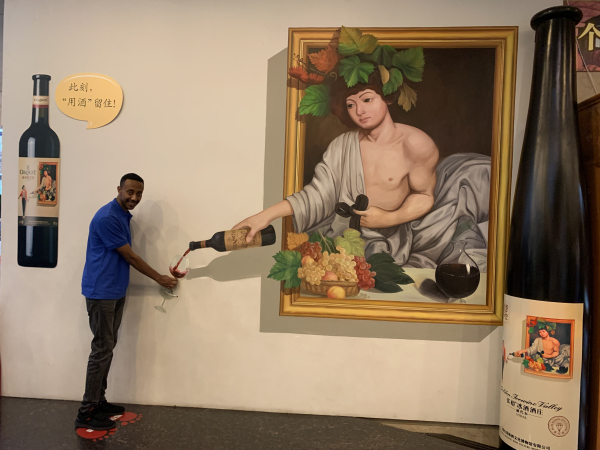 An expat poses for a photo at Changyu Wine Culture Museum. [Photo provided to chinadaily.com.cn]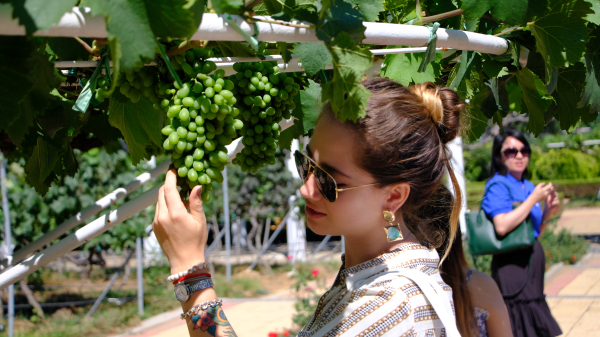 A foreigner gets a closer look at the grapes at the Changyu Castel Winery in Yantai, East China's Shandong province. [Photo provided to chinadaily.com.cn]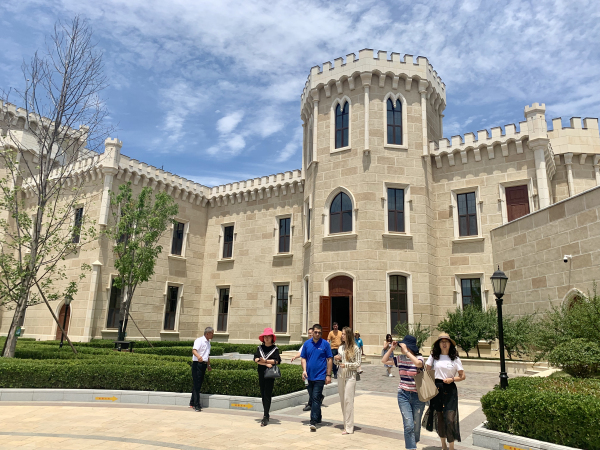 Koya Brandy Chateau in Yantai, East China's Shandong province. [Photo provided to chinadaily.com.cn]