Yantai Municipal Peking Opera Troupe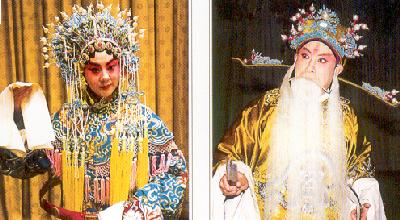 Yantai Municipal Peking Opera Troupe [Photo/chinaculture.org]
The Yantai Municipal Peking Opera Troupe has a long history back to the late Qing Dynasty. Before the founding of new China, led by famous stars Huang Baoyan and Xiao Kuitong, the Troupe won great popularity all over China.
The Troupe has put on more than one hundred high quality plays with great popularity, including modern plays: The Story of Red Lantern, Shajia Bang, Taking the Tiger Mountain by Strategy, Raid on the White Tiger Regiment, Cuckoo Mountain and traditional plays Silang Visits His Mother, Yu Tangchun, Qin Xianglian, Thrill in Han's Palace, Defending the Country, Visiting the Royal Tomb and Twice Entering the Palace, A Red-maned Fiery Steed, Maatch making for the Top Scholar, Pavilion Overlooking the River, Tale of the Dragon Garment, Monkey King Havocking in Heaven, The Eight Immortals Crossing the Sea and etc. Modern play: Beacon Fire Stockade, myth play: Peony Soul and newly edited historic play: Returning Road of A Thousand Mile are performance awards winners in provincial art festivals and theatrical festivals. Hatred in the Year Jia-wu was listed as a national key play, and was awarded the play award of 5thShandong Art Festival.
The Troupe has visited India, Uruguay, Chile, Bolivia, Cuba, Mexico, Venezuela, Spain, Portugal and South Korea, where their performance got great successes. In 1997, the Troupe attended the China Art Festival held in Moscow, and was warmly welcomed by Russia, Romania, Yugoslavia, Latvia and Ukraine during its visit to the above five East European countries. In 1998, Director He Guanqi was invited to Ukraine for a one-month academic visit to give lectures on Art of the Peking Opera.
Now the Troupe has a number of first grade artists including Dong Cuina, Han Tao, Qu Yanhua and Xie Liqiang.
Address: No. 177, Shengli Road, Yantai, Shandong Province
Post code: 264001
Tel: (0535) 6222346