Shandong youth opera masters reach out to theatre enthusiasts
(chinadaily.com.cn) Updated: 2016-09-28
A group of Shandong youth opera masters kicked off a province-wide tour at the Liyuan Theater of Jinan, East China's Shandong province, on Sept 10.
Organized by the Shandong provincial publicity department and the Shandong provincial department of culture, the tour intends to showcase progress made in cultivating new opera talents, recognize youth opera talents for their work, and demonstrate the unique charm of traditional Chinese opera.
Seven genres of Chinese opera will be presented on stage during the nearly month-long provincial tour, including Peking Opera, Lv Opera, Shandong Bangzi (Wooden Clapper Opera), Zao Bang, and Liuzi Opera.
Among the group of 13 youth opera performers on the tour are renowned actors Liu Jianjie, Yin Chunyuan, Sun Hailong, and Liu Lili. All hail from well-known theaters and troupes in Shandong, such as the Shandong Peking Opera Theater, Shandong Lv Opera Theater, and Shandong Liuzi Opera Troupe. They will perform some classic operas during their tour across Shandong province.
The tour will come to Yantai, Rizhao, Laiwu and Linyi following Jinan.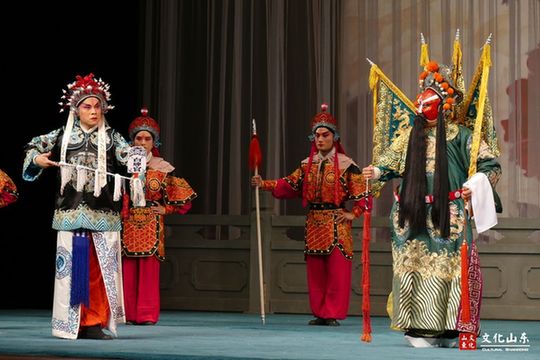 A classic Peking opera is staged on the Liyuan Theater of Jinan on Sept 10. [Photo/Culture Shandong]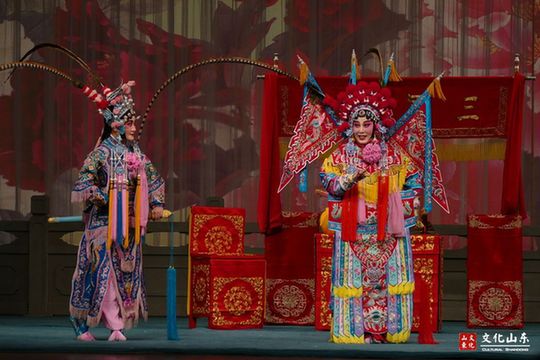 A classic Anhui opera is staged on the Liyuan Theater of Jinan on Sept 10. [Photo/Culture Shandong]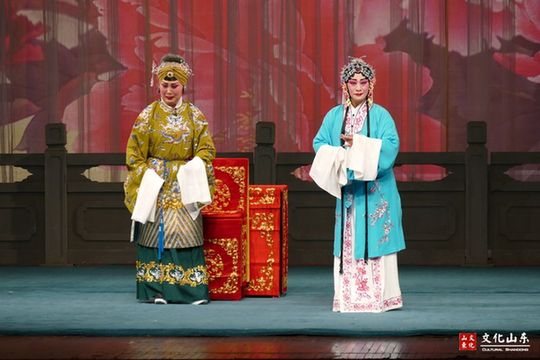 A classic Huangmei opera is staged on the Liyuan Theater of Jinan on Sept 10. [Photo/Culture Shandong]