| Updated: 2014-08-20 17:14:20 | (ejilin.gov.cn) |
Ice lantern: As the birthplace of the ice lantern, Jilin province has gradually integrated the manufacture of ice lanterns with carving, shaping and architecture, and developed it into an appreciating art, making it one of the most impressive features decorating Jilin in winter. Now, it has spread to Harbin, and even further to Beijing.
River lantern: The custom of lighting river lanterns in Jilin started in the early Qing Dynasty. River lanterns are made of red paper in the shape of a lotus flower, with wax immersed in the bottom and candles as the wick. They are lit at the time of every major festival and celebration, especially the Lantern Festival. At that time, hundreds of thousands of lotus-flower shaped lanterns are everywhere to be seen on the surface of the Songhua River. Reflecting the clear water and glimmering stars, these lanterns decorate the Songhua River like the Milky Way fallen from the sky.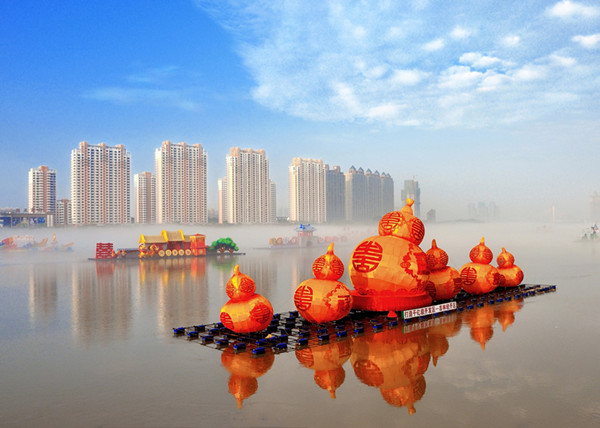 River Lanterns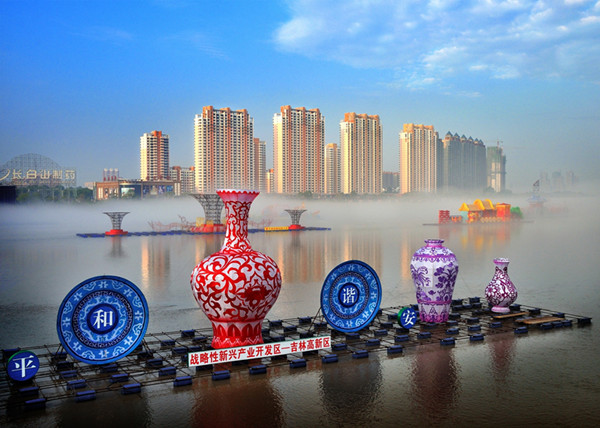 River Lanterns
Colored lantern: Jilin has an age-old custom of hanging colored lanterns during Lantern Festivals. Since the holding of Jilin (China) Rime, Ice and Snow Festival, the lantern exhibition has become increasingly grand and colorful. With power-driven, light-dependent controls and remote control techniques integrated with traditional folk arts, lanterns of various types and shapes have been exhibited, with the biggest show using over 4,000 lanterns.