Sister cities
Updated: 2018-08-01
| | | | | | | | | |
| --- | --- | --- | --- | --- | --- | --- | --- | --- |
|   | | Print | | Mail | | Large Medium  Small | | 0 |
1. Glenelg Shire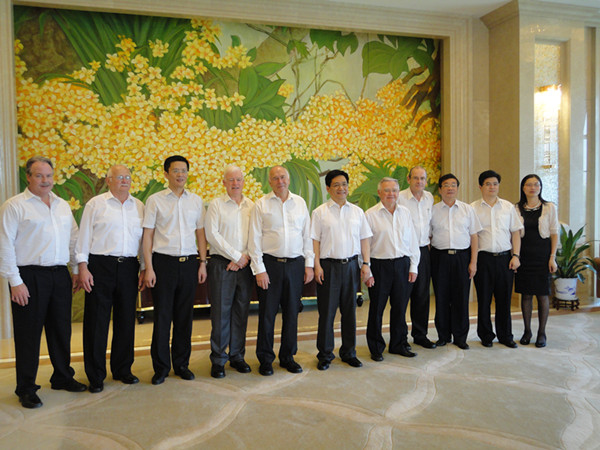 Glenelg Shire is a local government area in Victoria, Australia. It is located in the western part of the state. It includes the towns of Casterton, Heywood, Merino and Portland. It has an area of 6,213 square kilometers. Although the Shire existed before the amalgamations of the mid-1990s, the current Shire (now referred to as Glenelg Shire) was formed in 1994 through the merger of the former Glenelg with the Shire of Heywood and City of Portland. In 2006 it had a population of 19,759. As of the 2001 Census, the population of the Shire was distributed as follows: Portland: 49.7 percent, Casterton: 8.7 percent, Heywood: 6.3 percent, Dartmoor: 1.3 percent, Merino: 1.1 percent, Narrawong: 0.9 percent and Rural Balance: 32 percent.
The council is composed of nine councilors elected to represent an un-subdivided municipality.
Zhangjiagang city established a twin cities relationship with Glenelg Shire in 1995.
2. Eihei-ji Temple
Eihei-ji Temple, located 16 kilometers to the southeast of Fukui city at the center of the prefecture, covers 689,900 square kilometers and covers 2 percent of Fukui city.
Eihei-ji Temple is also a traffic intersection, with 364 National Road running from south to north, and 461 National Road and Katsuyama-Eihei-ji railway line running east-west. The population of Eihei-ji Temple is aging and totals 18,000.
Eihei-ji Temple has two universities. The National Medical University of Fukui serves as the core of Fukui's medical institutions. Fukui Prefectural University has established a department of economics and department of biological resources to support high-tech research.
In regards to its industrial structure, the area's primary and secondary industries are shrinking while its tertiary industry is growing.
Zhangjiagang city and Eihei-ji Temple started their relationship in 1990. In 1997, they signed an agreement for friendly exchanges.
3. Marugamesi
Marugamesi borders the Seto Inland Sea, covers 65.39 square kilometers and is the second largest city in Kagawa-ken. It has tree-lined wide lanes, a decent climate, and spring-like seasons all year round. Marugamesi is a historic city. Many historic sites like Nakatsubanshiyoen and Marugame Castle are well-preserved in the region. Marugamesi's symbol, the Marugame Castle, has a history of over 400 years and attracts tourists from around the world with its graceful posture and well-spaced stone wall.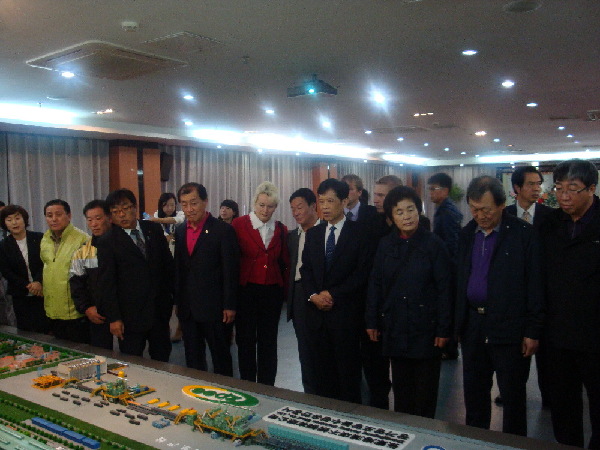 The Day Pavilion, one of 12 existing castles in Japan, is also a precious cultural monument. The "Two Main Gates" is regarded as an important cultural treasure in Japan. The world-famous ojigi (a kind of fan) is a local product and has been largely prevalent since the Edo period. In 1997, it was named a Japan traditional handicraft. Its annual output now totals about 70 million, making up 90 percent of the national fan industry. Zhangjiagang City and Marugamesi started their relationship in 1995. They signed an agreement for friendly exchanges in 1997. In May 1999, they officially became sister cities.
4.Minimata City
Minimata is a coastal city on Kyushu Island. Fifty years ago, due to the release of methyl mercury in industrial wastewater from a chemical factory, more than 10,000 citizens suffered from "Minimata Disease". After that, it became a symbol of industrial pollution.
However, the once polluted Minimata Bay now has become reclaimed land, with green grassy lawns and clear blue sky. It took 14 years and 45 billion yen ($481.7 million) to clean up the surrounding sea. As a result, its water and aquatic products are safe and qualified.
Learning the lesson from industrial pollution, recently the Minimata government has dedicated to rebuild a green city. Today there are over 22 kinds of garbage sorting options for residents. Green activities like composting leftovers and recycling are in full swing.
To date, Minimata has sent two "green delegations" to visit Zhangjiagang city.
5. Ulsan
Ulsan is located in the southeast of the country, with a population of over 1.1 million. Its industry mainly consists of heavy industry, automobiles and the petrochemical industry.
Ulsan is known as the industrial powerhouse of South Korea. It is home to the world's largest automobile assembly plant operated by Hyundai Motor Company, the world's largest shipyard operated by Hyundai Heavy Industries, and the world's third largest oil refinery owned by SK Energy.
As a tourist resort, it is also home to hundreds of temples and historic sites.
In 2004, Zhangjiagang city and Ulsan established an economic partner relationship with each other.
6. Shawinigan
Shawinigan is a city located on the Saint-Maurice River in the Mauricie area in Quebec, Canada. It had a population of 50,060 as of the Canada 2011 Census.
Shawinigan is also a territory equivalent to a regional county municipality (TE) and census division (CD) of Quebec, coextensive with the city of Shawinigan. Its geographical code is 36. Shawinigan is the seat of the judicial district of Saint-Maurice.
The name Shawinigan has had numerous spellings over time: Chaouinigane, Oshaouinigane, Assaouinigane, Achawénégan, Chawinigame, Shawenigane and Chaouénigane. It may mean "south portage", "portage of beeches", "angular portage", "summit" or "crest". Before 1958, the city was known as Shawinigan Falls.
Zhangjiagang city established a twin cities relationship with Shawinigan in 2003.
7. Vyazma
Vyazma (Russian: Вя́зьма) is a town and administrative center of Vyazemsky District of Smolensk Oblast, Russia. It is located on the Vyazma River, about halfway between Smolensk and Mozhaysk. Throughout its turbulent history, the city defended western approaches to the city of Moscow. Population: 57,101 (2010 Census); 57,545 (2002 Census); 59,022 (1989 Census); 44,000 (1970).
Vyazma is a major railway junction, with connecting trains from Moscow, St Petersburg, Kaluga and Bryansk. It is also located near the main M1 highway between Moscow and Minsk.
The city's main industries are engineering, leather working, graphite products and flax textiles.
In terms of education, Vyazma is home to branches of Moscow State Industrial University, Smolensk Humanitarian University, the International Academy of Tourism (WF RMAT), Moscow State University of Technology and Management, and Vyazemsky Polytechnic College.
The city association football club, FK Vyazma, plays in the Amateur Football League.
Zhangjiagang city established a twin cities relationship with Vyazama in 2002.
8. Redondo
Redondo Beach is one of the three "Beach Cities" located in Los Angeles County, California, United States. The population was 66,748 at the 2010 Census, up from 63,261 at the 2000 Census. The city is located in the South Bay region of the greater Los Angeles area.
Redondo Beach was originally part of the 1785 Rancho San Pedro Spanish land grant that later became the South Redondo area. The city's territory has an unusual shape including an area along the beach (South Redondo Beach) and another strip inland from Manhattan Beach and Hermosa Beach (North Redondo Beach). The primary attractions include Municipal Pier and the sandy beach, popular with tourists and a variety of sports enthusiasts. The western terminus of the Metro Rail Green Line is in North Redondo Beach.
Zhangjiagang city established a sister-city relationship with Redondo in 2005.
9. Pohang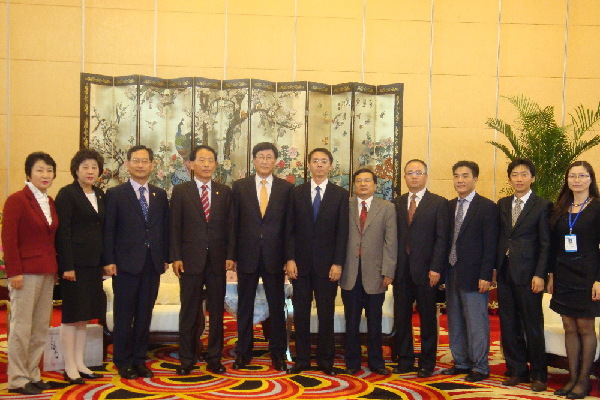 Pohang is the largest city in North Gyeongsang Province, South Korea, with a population of 510,000 and an area of 1,127.74 square kilometers.
Pohang is the seat of POSCO and POSTECH, a world research center and university that owns cutting-edge technologies like perfect accelerators of emissive light, nanotechnology and artificial intelligence devices.
In 2007, the mayor of Pohang led a group of 12 to visit Zhangjiagang. Both sides signed a letter of intent of sister cities.
10. Lauenburg
Lauenburg is a town in the state of Schleswig-Holstein, Germany. It is situated at the northern bank of the Elbe River, east of Hamburg. It is the southernmost town of Schleswig-Holstein. Lauenburg belongs to the Kreis (district) of Herzogtum Lauenburg and had a population of 11,900 as of 2002. The town is also known in German as Lauenburg an der Elbe.
Lauenburg is a notable old town with a number of historic buildings from the 17th century and earlier. In the past, these houses were mostly the homes of sailors. Today, the area appeals to artists as well as tourists. Maria-Magdalenen Church, built in the 13th century, is another attraction of the old town of Lauenburg. The old town is nestled at the bottom of 50-meter-high bluffs. The picturesque narrow streets up the hill lead to the so-called "upper town" where Lauenburg Castle is located. The old Lauenburg Castle used to be the residence of the Dukes of Lauenburg and the political center of the dukedom. Over the century most parts where destroyed and replaced by modern buildings. Despite this, the old castle tower still remains today. Nowadays, the castle serves as a city and municipal administration. A walk up to the castle is worth the effort because of the view. One cannot only see the beautiful Elbe River and the old town of Lauenburg, but also the flat marshland of Lower-Saxony on the southern shore of the Elbe, which used to belong to the duchy until it was ceded to the then neighboring Kingdom of Hanover in 1814. On a clear day, it is possible to see as far as Lüneburg, about 25 kilometers southwest of Lauenburg. Another historic sight of Lauenburg is the "Palmschleuse", a historic lock, originally built in 1398 and renewed in the 17th century. It is the oldest lock in Europe.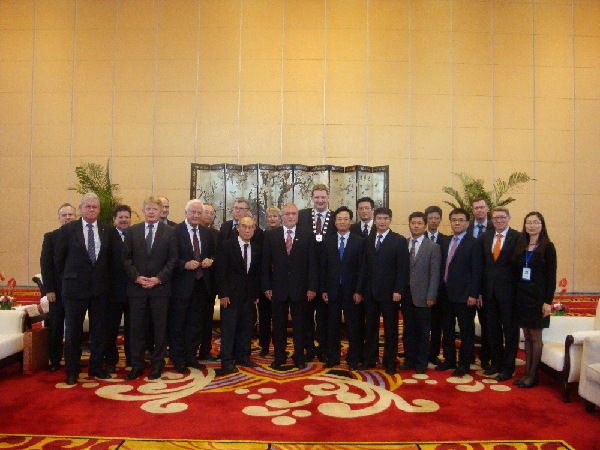 In 2012, Zhangjiagang city established a twin cities relationship with Lauenburg, making it the first European city to establish a friendly relationship with Zhangjiagang.